Maximize Your ROI with Salesforce
A lot of investment goes into turning a startup company into a profit making structure with high returns. A recent study revealed that the "leading cause of small business failure" (a whooping 46%) was due to incompetence. However, with the existing technology, it is now possible to adopt certain sales and marketing techniques to ensure that a startup produces favorable turnover quickly. This comes as welcome news to startup owners, as they can now maximize their ROI with Salesforce.
The use of automated sales and marketing solutions makes it possible to increase conversions and produce high sales volumes without spending huge sums of money on campaigns.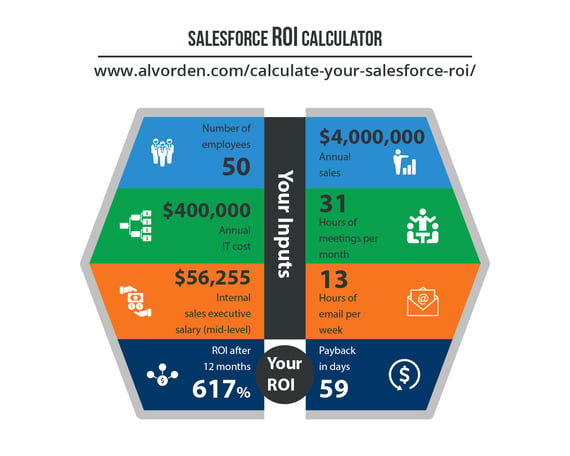 Salesforce ROI Calculator
Low-cost, effective campaigns
The best way for any startup company to give returns is by running effective campaigns at the lowest possible cost. You can maximize your ROI with Salesforce by using the automated tool to design campaigns that use fewer human and financial resources, with less implementation time, to produce high conversion rates and turnover. Automated software engages with customers and leads to produce valuable marketing data. With this data, a startup can run pinpoint campaigns to smaller groups of potential customers that have high conversion possibilities. The result is increased sales with less money used in the campaign and less time spent by the sales and marketing teams on the campaign. Automate routine processes with smart process rules that are easy to create using Salesforce for Startups. Salesforce recently revealed data on Customer Satisfaction Increase with a high as big as 26%.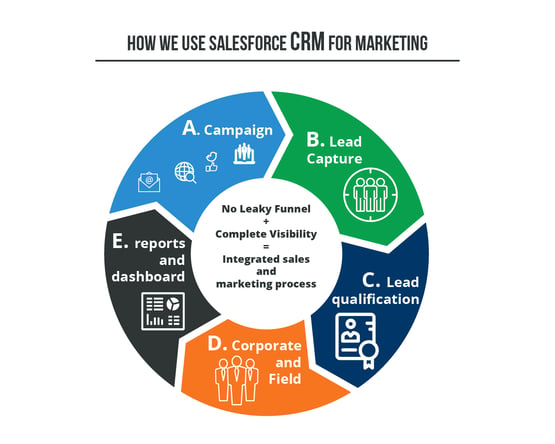 Low-cost, yet effective campaign results from Salesforce.
Market analytics and adaptation
Another way to maximize your ROI with Salesforce is to use the analytics and data reports provided by the automation tool to adjust your products and service delivery according to the customer preferences. Automation tools engage with customers and collect essential data that can be used to alter the way you deliver a service or product. Salesforce shows that "it is 6-7 times more costly to attract a new customer than it is to retain an existing customer." By adapting to customer needs, a startup can easily improve sales and build reliable and long lasting relations with the customers. Salesforce for Startups surfaces actionable client data that scales as your business and client portfolio grows. It allows you to analyse and report on this data so you can gain insight into relevant client information.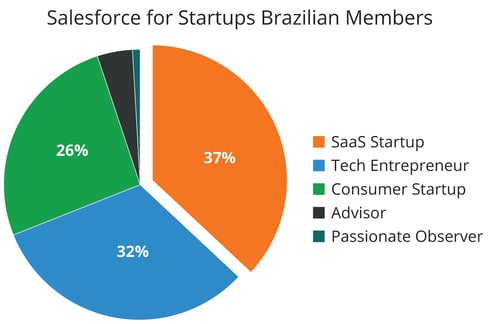 Example: Salesforce data by vertical division on startups in Brazil
Team efficiency and competency
Every startup has a limited workforce and as a result, most team members perform multiple duties and often have to split time to cover other areas of the budding business. You can maximize your ROI with Salesforce by reducing the workload on your team members and free them to perform other duties. Salesforce automation tools can be used to handle a bulk of the startup's marketing, sales, administrative and communication needs, thereby liberating team members to perform other duties effectively. For example, automated tools can be used to manage and run email campaigns while the team in charge of marketing focuses on other sections of the campaign.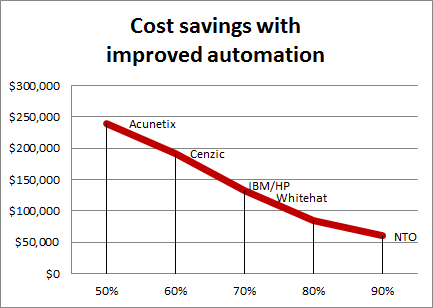 Sample data chart showing cost savings through Automation
Algolia, a startup company changed the way they managed sales processes and scaled the company's organization within 9 months of adopting Salesforce.
Conclusion
Automation tools are becoming more and more popular with business, whether big companies or startups, Salesforce has demonstrated its effectiveness in improving conversions and increasing ROI. If you have a startup, you can maximize your ROI with Salesforce and get fast returns to grow your business.
Need help with deciding if Salesforce for Nonprofits is right for your company? Contact our consultants and we will work with you to devise the perfect integration strategy, approach, and plan that will work with your budget and current infrastructure.