Effective Nonprofit Management
When considering a CRM for your nonprofit business, it is undoubtedly necessary to ensure that the software is as effective at helping you manage your business as it is affordable.
While a nonprofit business has to be run differently than its for-profit counterparts, the pivotal aspects of a successful business are still applicable priorities. These facets include keeping the business organized, accessible, and financially stable.
1. Salesforce Keeps Your Nonprofit Business Organized
In addition to being able to help your company identify and categorize leads and clients, Salesforce Nonprofit Cloud has built-in functionality that helps your nonprofit to design workspaces for everyone involved.
For instance, if you only want certain parts of your team to view specific things, you can create team-based or even personalized views and dashboards.
This article from Donor Search lists the imperatives when choosing a CRM for a nonprofit business and lists the ability to keep your business needs and staff organized as one of the major necessities.
Even when the functionality you're in need of isn't included in the basic Salesforce software, you can request these individual coding changes.
Salesforce published an article on added value to nonprofits, revealed through a partner survey, in which nonprofits stated that Salesforce made it easier for them to do their job and showed further results including the following: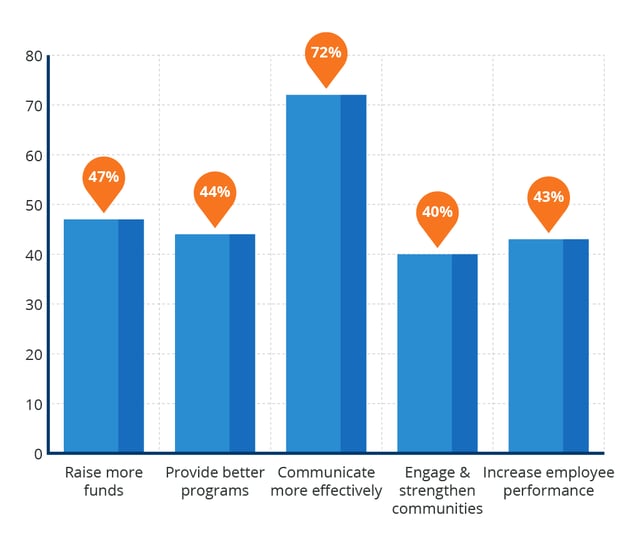 2. With Salesforce for Nonprofit, you are Provided Support
Salesforce offers a partner program that helps you keep closely connected with its support staff. This means that you'll never struggle to understand layouts, dashboards, or functionality because assistance is always within reach. You'll be connected to everything that other partners have already implemented giving a vast backlog of previously solved issues from which to choose and quickly deploy answers to problems and technical difficulties. Salesforce Nonprofit Cloud is an open, flexible data architecture that blends data and community together to give you a complete view of your constituents, donors and more.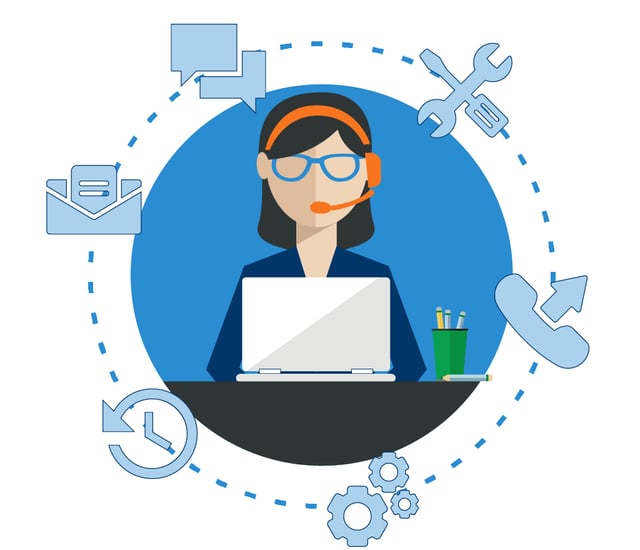 A Connected Nonprofit
Furthermore, you can connect Salesforce Nonprofit Cloud with third-party applications and tools. In this article, the importance of choosing a CRM enabling you to integrate your CRM with existing website and systems is highlighted. Being able to connect to third-party applications and programs will help you do this. You can connect email platforms, optimizing tools, and more to help your nonprofit run smoothly.
3. Salesforce is Affordable for Nonprofit Organizations
Salesforce has over 32,000 nonprofit organizations benefitting from its software. Additionally, these organizations benefit from the fact that Salesforce understands the imperative nature of affordable programs and products for nonprofit organizations.
This is why Salesforce has created "The Power of Us Program" to help nonprofits. This nonprofit and higher education organizations is focused on those with 10 donated Salesforce subscriptions as well as discounts on other subscriptions and services.
To determine if The Power of Us Program will work for your nonprofit business, take the following steps:

4. Your Nonprofit Organization Will Benefit from Salesforce's Nonprofit Success Pack (NPSP)
Salesforce states that the NPSP helps "turn the #1 CRM into the #1 CRM for nonprofits." The NPSP helps you get access to donors and those that will help your nonprofit business thrive. You can also personalise the journey of every constituent through the power of Salesforce NPSP.
It helps you find the important balance between seeking donations and volunteers and fulfilling the desires of your nonprofit's mission statement. The NPSP also helps connect users and contributors from all over the globe so you have access to the solutions that others have already created. So, when you encounter hiccups, they have most likely already been encountered and previously solved and the fix logged. Salesforce Nonprofit Success Pack (NPSP) is the foundation for the connected Nonprofit.
The following shows some of the benefits of the Nonprofit Success Pack:




Make the Right Choice for Your Nonprofit Today
When managing a nonprofit organization, your daily choices can directly affect those that you're trying to impact, so choosing a software program that is going to deliver proven, reliable results is a great place to start.
With real-time reports and analytics, data available in one place, available at any time, you can expand your reach and uncover new opportunities with analytics through the power of Salesforce Nonprofit Cloud. Salesforce Nonprofit Success Pack (NPSP) integrates constituent data with AI-powered donor insights enabling you to drive your mission forward. Need help deciding if Salesforce Nonprofit Cloud aligns with your mission? Contact our consultants and we will work with you to devise the perfect integration strategy, approach, and plan that will work with your budget and current infrastructure.