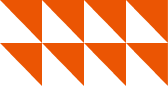 Picking HubSpot Was An Easy And Obvious Choice.
HubSpot allowed us to manage personas which uncovered new data for us
University of London Computer Centre (ULCC) provide IT services across the educational and public sector, as well as undertaking research work in fields such as digital preservation and e-learning. Having seen a demonstration of the benefits of using HubSpot to deliver an online marketing strategy, ULCC were hooked. An assessment of the organization suggested that the distributed set of specialist tools employed by ULCC were inadequate to deliver their requirements. Using separate systems wasn't practical, and that the sharing of data between them was ineffective. ULCC needed a more integrated, user-friendly solution. The university highlighted the following areas of concern:
Lack of understanding of the main

customer pain-points

leading to

unsuccessful blogs

and blog content.

Ineffective landing pages

which were failing to attract visitors and a

lack of automated marketing funnels

and workflows.

Disparate marketing campaigns

across the organization

and repetition of data

across platforms.
Through in implemented of a bespoke HubSpot platform, the organization experienced immediate benefits. The integrated tool-set released ULCC to approach marketing through innovative methods.
HubSpot drove ULCC's marketing methodologies to an unprecedented level by:
Creation of

customer personas which identified and recorded

customer pain-points.

Analytics collected from customer interaction were used to drive future blogs and blog content and

develop marketing campaigns

based on identified SEO keywords.

HubSpot's COS enabled the Implementation of landing

pages which attracted and harvested exponential amounts of new leads

.

The creation of a

HubSpot automated and targeted blogging

strategy based on the identified pain-points.

Iterative development and refinement

of

marketing funnels and company workflows to streamline lead-nurturing and maximize their potential.
Since the implementation, the ULCC have transformed their business approach to marketing from outbound to inbound. The company found that by using HubSpot to manage the concept of personas, they gained an incredible business advantage through identifying customer pain points. Mining these personas also meant that they were able to gain insight into leads and could implement HubSpot automated campaigns to those leads. Workflows enabled ULCC to follow each individual lead journey through its entire lifecycle.
HubSpot gave ULCC the right tools for their e-marketing and achieved:
Increased

leads by 280%.

Increased

blog visitors by over 300%.

Increased

sales by 108%.
They organisation were stimulated by HubSpot's integrated platform which:
Encouraged collaboration

on projects.

Reduced workloads

substantially.

Eradicated duplicate data

.