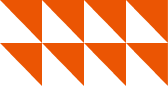 "HubSpot Has Empowered Florida Institute Of Technology To Move Their Marketing Into The Digital Age."
""We love the fact that with HubSpot, everything is in one place!"
The Florida Institute of Technology (FIoT) is a private research university specializing in science and engineering. A key aspect to FIoT's business is in converting leads to students, and they realized that their lead conversion rates were far below what was projected. Following customer surveys, they identified a bottleneck present in their legacy course application process. Despite the university being well provisioned to offer the right product, prospective students were being put off by the forms which needed to be completed when applying for a position. A second area that FLoT identified was that their existing website did not facilitate the querying of data such as reporting analytics about who was actually visiting it. Florida Institute of Technology listed their e-marketing requirements as:
A substantial improvement

in lead-conversion rates

turning prospective students into applicants.

Analytics to be built into

every aspect of their e-marketing lifecycle

.

An improved

lead-nurturing strategy

.
Florida Institute of Technology were eager to make the of HubSpot's landing page facilities for the creation of shorter, simple application forms. Having used HubSpot's built-in templates to investigate potential designs, FIoT were able to utilize HubSpot's analytics to monitor website performance, and to identify those marketing activities which generated the most traffic and leads.
The HubSpot implementation provided Florida Institute of Technology with:
An optimized and newly designed set of landing pages

which simplified and improved the user application experience.

HubSpot's

outstanding analytic tools

provided

real-time analytics

which allowed assessment of data from marketing funnels to quantify efficiencies and results.

A newly developed

lead-nurturing program

which automated incoming leads to trigger an bespoke workflow to follow the student's application journey.
HubSpot enabled FIoT to optimize their e-marketing strategy over-night by simplifying the student application process and by using analytics to see how well their marketing assets were working. They experienced immediate benefits from the integrated platform which enabled development of simplified landing pages which led to improved lead conversion. FIoT also found that HubSpot's analytics gave them the data from which to plan future campaigns.
HubSpot drove FIoT's e-marketing in the following ways :
Using HubSpot's COS enabled the implementation of

customer-centric landing pages

which resulting in an

optimized user experience

, and ultimately,

improved lead conversion

rates.

Analytics provisioned

market insight in lead activity

across all of their channels. This

invaluable information

could be leveraged against future marketing activities.

HubSpot's automated marketing facility provided

a streamlined application process

and

improved lead-nurturing ability

.
With regard to results, HubSpot enabled FIotT to experience:
66%

increase

in landing page conversion rates.

37%

increase

in applications.

145% increase

in monthly leads.