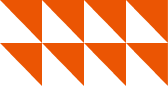 "The More We Read About Inbound Marketing, The More We Knew That HubSpot Was The Platform To Support It"
HubSpot allowed us to gain insights into our customers' needs.
AdriaCamp is a startup in an already crowded destination marketing arena with a lot of clutter. They specialize in promote lodging in Croatia. The AdriaCamp team felt that start-up goals could be achieved by utilizing inbound marketing techniques which the competitors were not using.
"Finding the HubSpot website was my first touch with inbound marketing – the more I read, the more convinced I was that this was how we could really start and grow a successful business," said Alen Salamun, CEO.
AdriaCamp needed a way to not only generate website visitors, but also to gain insights that could be used for lead-nurturing campaigns. The organization CEO had seen how limited the effect of direct email marketing could be and was on the look-out for a platform to support a more ambitious marketing plan. Having read a HubSpot white-paper on how personas could be used to manage needs of customers, Alen Salamun hoped to utilize this in their marketing. AdriaCamp's list of requirements were:
Rapid development

of an inbound marketing strategy

to gain leads

from the get-go.

SEO optimization

based on unique keywords.

Develop

customer relationships

based on their wants and needs.

Nurture clients

through personalized marketing.
From the onset, AdriaCamp used HubSpot's marketing automation tools to identify keywords that would increase website ranking with search engines. This facility also leveraged by making the most of this knowledge when creating blog content, emails and landing pages.
AdriaCamp were also able to add calls-to-action on of landing pages which allowed the harvesting of large amounts of visitor information. HubSpot COS has enabled AdriaCamp to separate leads into three phases; awareness, consideration, and decision, allowing the provision of content and offers relative to each customer's phase.
HubSpot allowed AdriaCamp to:
Identify

keywords pertinent to their business

.

Exploit those keywords in

SEO for their website

, landing pages, blogs and emails.

Gather pertinent information

about customers through calls-to-action.

Identify which phase each client is at and

post personalized information relative to that client's requirements

.
AdriaCamp found that their startup exceeded their expectations in many ways. As well as enabling them to hit the ground running, HubSpot COS gave them a distinct advantage over their competitors through its data collection and manipulation features. It equipped AdriaCamp to:
Better identify

SEO terms enabling more targeted marketing and content.
Tailor discussion

with potential clients which resulted in improved engagement.

Deliver more engaging and relevant

landing pages.

Use the dashboard as

the new 'home' for Sales Managers

.

Increased collaboration

between departments.
HubSpot has delivered the following for the camping agency:
Over 70%

increase

in bookings.

Almost 65%

increase

in leads.

In excess of 50K website visits each month. This is

over 3 times the projected figure

.




"Thanks to the HubSpot software, our sales team have
more insight into our leads
, which is helping to
increase bookings and revenue
."