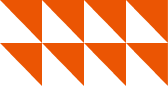 Our Use Of HubSpot Has Translated Into A 200% Increase In Bookings For Our Cabins.
"Over two years, we have reduced our marketing spend by over $60k" - CEO
Cedar Creek's cabin rental business in Georgia were spending over $100,000 on paid search adverts. This was initially considered a great marketing approach due to an increase in bookings, but they soon realised that the economies of scale were all wrong. Although it helped to generate customers, the cost was unsustainable due to a very low return on investment.
Cedar Creek had also tried some Search Engine Optimization, but with no means to track the results, they were not capable of quantifying its value. The existing program was seen more as a provision than a long term strategy.
Despite trying numerous other marketing tactics such as email marketing services, Cedar Creek failed to find an effective marketing strategy which why they approached ourselves. They requested we provide them with a cost-effective strategy to drive their digital marketing.
Having demonstrated how the cabin rental company could use HubSpot's marketing automation tools to optimize their blog content quickly and effectively, Cedar Creek's CEO, Tom Telford was even more convinced. The feedback delivered by the platform gave new avenues of inbound data to explore. It also provided a 'base' from which to mount their marketing campaigns. HubSpot provided a system that:
Enabled the

tracking of blogging data

such as views, inbound links, and comments in almost real time.

Provided

analytics to evaluate

which promotions were working, and identify new keywords.

Delivered

targeted marketing campaigns based on HubSpot's COS analytics.
Monitored

organic rankings.
Cedar Creek experienced an immediate decrease in spending in their direct marketing budget. They were able to use HubSpot's marketing automation to create bespoke campaigns based on completed forms, lead scores, geographical area, or other keywords. They also took advantage of HubSpot's marketing automation to monitor their organic rankings and identify new keywords for SEO strategies. At the same time, they were able to gauge how much money was being saved on paid searches. They found:
An immediate

decrease in spending

in their direct marketing budget.

An

increase in organic rankings

for their webpage.

An increase of over

5000 page views

per month.

They were able to

identify new SEO keywords

to use in their marketing.

The understood

where they were spending money

, and the returns those monies were getting.
More specifically, Cedar Creek found that using HubSpot's marketing automation delivered:
Over

twice as many leads

from organic searches.

40%

decrease in AdWords spend

.

37% lead conversion rate

from direct traffic
"We attribute our high organic search performance to producing a blog that resonates with our online visitors' vacation rental needs.