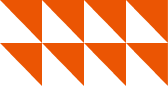 From Startup To Global Giant: How Amazon Web Services Kept Its Customer Obsession
Salesforce in Customer Services
When Amazon Web Services (AWS) was launched in 2006 it was a small technology startup within a larger multinational.
It was not clear what direction AWS would take and so the team wanted a flexible, scalable software solution to take AWS where it wanted to go.
AWS knew that Salesforce was more than a CRM system but rather a ready to go platform on which to build the functionality they needed.
Using Sales Cloud, Community Cloud, Salesforce 1 App and Data.com AWS:
Developed a 'cloud journey plan' for each customer
Provided sales and operations teams with the information, tools and processes to achieve these
AWS also uses custom Apps for budget management and Communities for education.
Salesforce provides AWS' sales reps with a single, simple view of its customers and is available where and when they need it.
The team are fed with the next steps in the customer journey plan to keep them on track with commitments:
So that they can be responsive
Adapt their approach to the customer's stage in their purchasing journey
Develop a stronger relationship with each customer
Data now works harder:
Data.com and backend usage data provide better account insights
Sales reps have more proactive conversations with customers
With Salesforce AWS keeps its customer at the center of its operations:
Exceeding expectations by using information to be proactive rather than reactive
Using the propensity-to-buy model to anticipate and meet customer's upcoming needs
Keeping its promise to be customer obsessed
AWS has integrated other tools and processes with the single platform:
Deal approvals
Contracts
Marketing budgets
Are now all managed with Salesforce.
Leads go straight to the right sales reps
Repeatable consistent sales processes ensure consistent quality and increased productivity for new staff
By including channel sales into planning AWS can see how its partners are adding to its growth in different parts of the world.
Salesforce scalability means that it has grown with the business and team:
Tools and systems have moved as fast as AWS needed them to
To connect millions of customers and partners in 190 countries