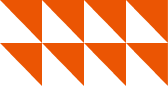 Why More Students Choose Algonquin College
Salesforce in Higher Education
Shrinking student numbers and the resulting high competition between Canadian universities and colleges set Algonquin College on a mission to transform its approach.
This meant finding new ways of doing things, redefining their higher education experience to gain a competitive advantage over their rivals.
The school began their transformation by changing the way they recruit new students, introducing a Salesforce-based approach.
Salesforce is used to automate the capture of leads via their website as well as on social media. These leads are captured, segmented and used to target communications and track conversions.
Algonquin also developed a Salesforce 1 Mobile App to help recruiters in high school classrooms to collect leads and feed them back to the student recruitment department at the college in real-time.
Salesforce tripled the productivity of Algonquin's student recruiters, in the first year alone:
Lead generation increased by 23%
Collateral fulfillment time was more than halved
The scalability of Salesforce meant that the college could roll out improvements across campus:
Chatter was deployed within the Advancement department, improving internal communications.
Salesforce Communities saves employees time in being able to access news, events and information in one place.
Salesforce App Cloud is used by the Corporate Training Department for everything from sales and marketing to administrative processes.
IT use Service Cloud and Knowledge for case management and introduced a self-service website where students and employees can self-serve or open a case.
Some of the main transformational impacts of Salesforce highlighted by the college include:
By being on social media Algonquin can be a part of intentional and unintentional conversations.
Students are engaging with the college 24/7. Marketing Cloud enables all the conversations happening online to be tracked and a single view of all the conversations with a single student can be seen in one place.
By amalgamating different pieces of information and combining these into one view duplicate conversations are avoided.
Salesforce is enabling the college, its employees and student ambassadors to create an outstanding experience from the outset.
These are giving Algonquin a competitive advantage.