Personalized marketing or one-to-one marketing is a rather new marketing strategy that focuses on a personalized approach using technology combined with data for companies to send customized messages to clients whom they want to attract to their products. A common example of using this strategy is Facebook, where you can see on your wall advertisements that are related to your searches, and because they are relevant to what you are looking for, there is a good chance that they will spark your interest and most likely to compel you to make a purchase.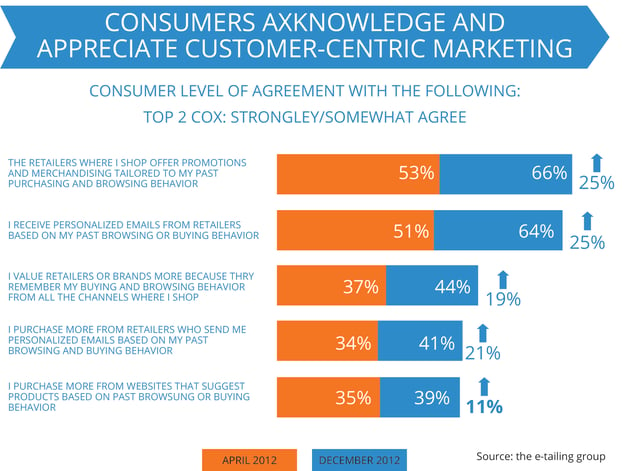 Data revealing the strong tilt towards personalized marketing
Yes, personalized marketing, it is all about data and in that regard, one of the companies that provide such services is Pardot marketing automation a major marketing automation software that provides you with many amazing features for personalized marketing:
Demographic data – who your customers are, what they do, and any other relevant content from professional and personal point of view of your customers,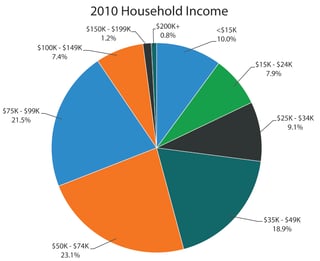 Demographic data based on household income. This and similar types of data are used to build a database for personalized marketing
Behavioral data – data on what visitors do on their social platforms and on your website says a lot about them, things they click on, pages they spend more time on, etc.
Now let's say you want to use personalized marketing campaigns in your company in order to attract more customers and sell your products and services, but you are not sure how that will improve your marketing strategy.

A sample chart showcasing behavioral data
Why do companies use Pardot in their personalized marketing strategy?
The answer is: because Pardot does all the hard work, and it does this by gathering the huge amount of data for you and gives you the necessary tools and shows you the way to do it.
There are increasing number of companies that use Pardot, and the results are inspiring. Some of the top attributes that have changed for the better for companies that use Pardot are:
They are no longer sellers, but "friends"
A friend is someone who understands you, knows your needs, gives you advice and is close to you when you are in need. With personalized marketing, you are giving your clients exactly what they need, by customizing their marketing tools and tailoring new process to your customers' needs. 58% of consumers say a personalized experience is very important when purchasing from a company, compared to 59% who say the same for buying from a well-respected or well-known brand.
Statistics show that companies using personalized marketing strategy have increased their sales by around 20%. This is because we are more likely to respond to a personalized email rather than to a generic email that is sent by mass mail, because addresses your needs and interests so you are more likely to respond positively if you are presented with an offer.
Pardot's Engagement Studio enabled Wood Mackenzie to increase subscription deals by building their engagement around prospect profiles; designing actions, triggers and rules around these to deliver a more personalised experience that would lead to purchase.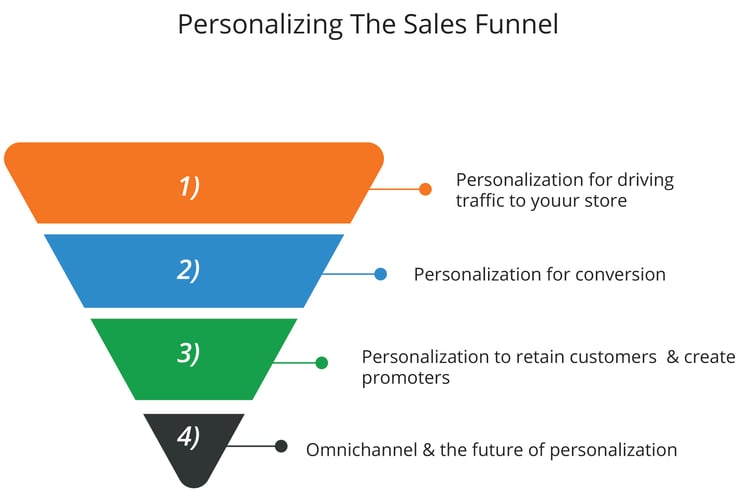 Online personalized marketing to add to the Sales Funnel
Speeding up the process
Once you show that you are more interested in making a connection than just a salesperson approach, you gain more than a client and score more than just one purchase. The next stage, you simplify the purchasing process for your customer by removing unnecessary forms and steps from that process. A solid majority (70%) believe that their marketing tools help them understand and act on customer data.
These two stages are at the core of personalized marketing that render, fast and easy purchases while offering your clients what they need, which translates into a quick purchase. The bright side is that your customer does not feel assaulted anymore by your marketing campaign because you are using the valuable data offered by your marketing automation system.
In this era, things have changed for everyone in every field and we need to adjust accordingly. There is an enormous demand for personalization. This is because people have more access to information and a longing to be understood, so they make smarter and more informed purchasing decisions.
Personalized marketing strategy is about people and that is precisely why companies using Pardot have increased their sales, the number of their clients, and have created loyal customers and the grounds for more client satisfaction. For example, having an updated website persuades your clients to visit it more frequently to see what you have designed for them.
Success is about keeping up the pace with the times and that is why companies that use personalized marketing in their marketing approach have immense benefits on both short and long term.
Find out more over at our Marketing Operations center.