Significant advancements in technology and its impact on behavioral patterns necessitates an almost daily reexamination of the question 'what makes a good marketing strategy?' This seems to be doubly true when thinking of the regulatory heavy healthcare and life sciences industry. These shifting dynamics have created an urgent need for innovative and improved relations with consumers across the healthcare sector.
To aid engagements with healthcare consumers there is Salesforce for healthcare and life sciences institutions. According to recent studies, almost 83% of healthcare administrations are today using cloud, while 9.3% aim to do so in the near future. Salesforce improves the core foundations of healthcare services, leading to satisfied patients and relief to providers.

Changing Costs of healthcare
The Customer-First Concept
One of the longest-standing marketing rules is that the customer always comes first, and in the healthcare industry the patients are the customers. To improve the way medical personnel interact with patients before, during, and after care, a healthcare organization can introduce a solution such as Salesforce Health Cloud, as Merck recently did, which brings forth a completely new method of engaging with consumers. The problem of medical history, transfer of information and treatment management is immediately solved with a customer-centric solution.
Putting the Customer First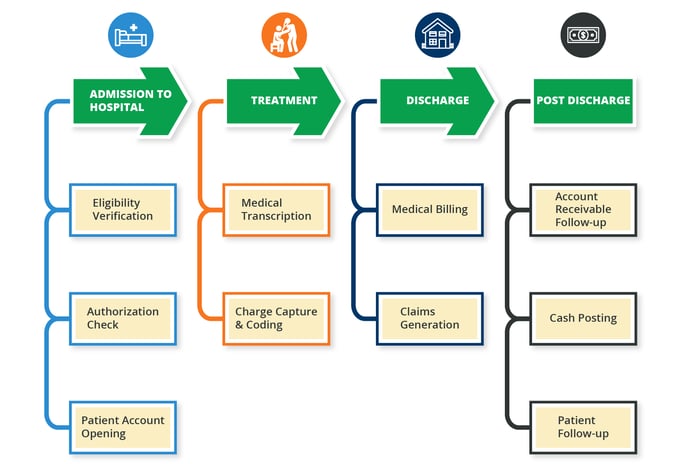 Personalized engagements
Analysts claim that a staggering $250 billion is spent each year processing 30 billion medical transactions. Essentially, using Salesforce in Healthcare and Life Sciences institutions allows for personalized engagements between service providers and consumers. Salesforce makes it possible to issue customized prescriptions and to apply cutting-edge medical procedures to healthcare consumers. This ensures that the consumer receives the best personalized care.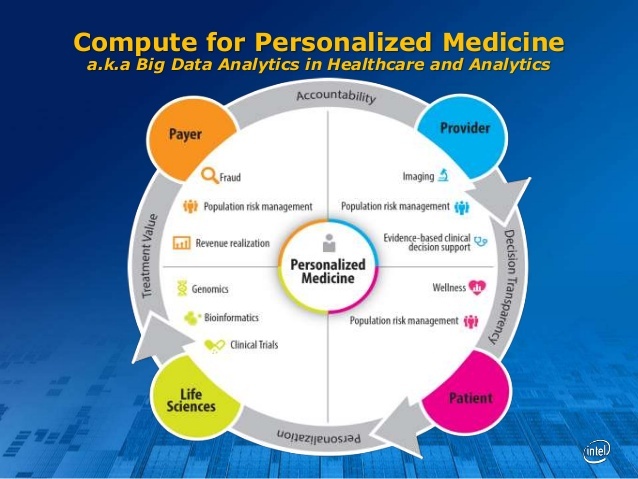 Personalized medicine helped by CRM
Innovative medical devices
Medical device companies by necessity need to remain in-pace with the emerging technologies available. Salesforce enables companies to develop innovative devices that engage healthcare consumers and providers in new ways. The goal is to save lives while improving quality of life; by implementing Salesforce Health Cloud this objective can be achieved and patient satisfaction scores improved.
Analytics and data management
Every industry needs up-to-date and accurate product and consumer behavior analytics in order to improve sales. In healthcare, you can only improve areas of patient dissatisfaction if you know what and where those areas are. Salesforce makes it possible to collect valuable data and analytics that can be used to improve the service provided to the patients. Reports suggest that almost 80% of the total mistakes made in medical organizations stem from the administration. Salesforce in healthcare and Life Sciences Institutions is designed to lower that number to as close to zero as possible.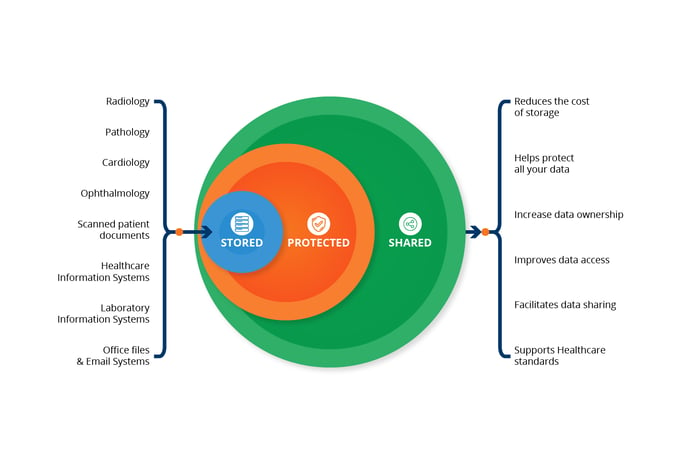 Data management in healthcare
Multidisciplinary Service
The evolution of science has given birth to many sub-specialties leading to an increase in cases which require a multidisciplinary approach. The challenge that healthcare providers now face is in conveying patient information between the various elements of the organization without wasting time or potentially losing important pieces of data. The smallest detail in a patient's file can change the outcome of a treatment procedure.
Salesforce is ever-expanding the quality of interaction between healthcare consumers and providers. The deployment of treatment is efficiently streamlined with attention to patient needs and that leads to higher consumer satisfaction scores.
Introducing Salesforce Healthcloud 3 core advantages
The Rx for next-gen life sciences
Adopting a new multi-channel commercial model solution empowers a new focus on patient outcomes
With real-time reports and analytics, data available in one place, available at any time, you can expand your reach and uncover new opportunities with analytics through the power of Salesforce Healthcare Cloud. Salesforce Healthcare Solution integrates patient data enabling access by providers and patients when they need it. Need help with your integration strategy? Contact our consultants and we will work with you to devise the perfect integration strategy, approach, and plan that will work with your budget and current infrastructure.