The business world changes continuously. Global events can change how the market reacts in ways that were unimaginable just a few months ago. Innovations and paradigm shifts arise to meet these new challenges. Some of these changes will become the industry standards going forward. Others will fade into obscurity.
Only time will tell if the following B2B Ecommerce solutions trends remain relevant, but they are here now. In either case, these trends continue to express what was already happening. Digital sales continue to outpace all other sales opportunities. By reading further, you will learn what these trends are and how they make your business grow in the future.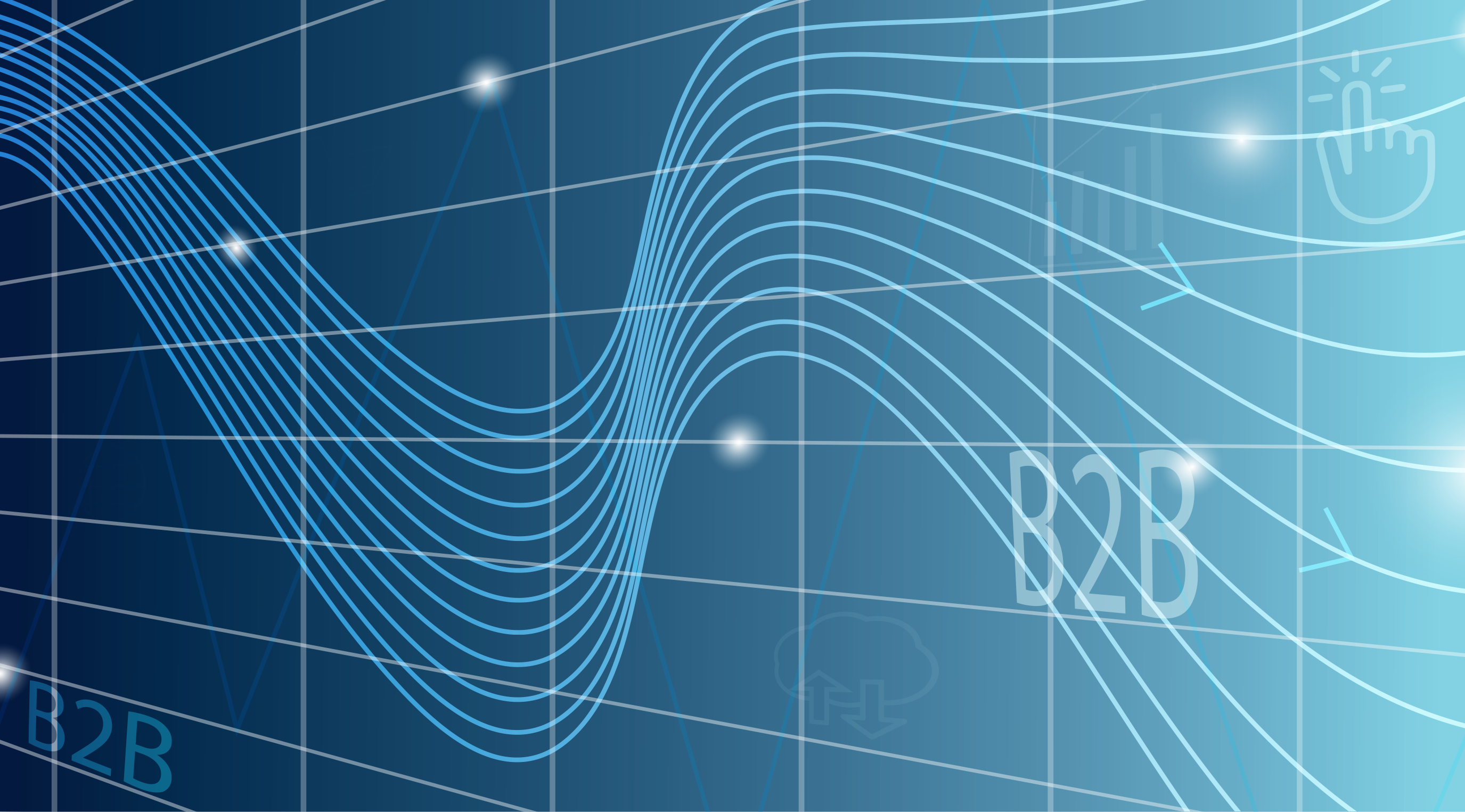 B2B eCommerce Innovations Continue into 2022
Over the past few years, the same forces that drove B2C commerce have bled into the B2B space thanks in part to a change in business preference. While Generation X buyers still prefer traditional handheld experiences, millennials expect the same personalized experiences through digital channels. As such, B2B companies must decipher this new landscape without guidance or precedent.
These market shifts pushed more and more companies towards an omnichannel, user-centric approach to eCommerce. Now, every industry and sector has adopted some digital marketing strategies. Enforced by new global realities, B2B buyers and sellers developed new deal-making tactics for these strategies as well.
These developments led to numerous B2B eCommerce trends and new marketing methods that are now reshaping the industry even further. We listed several of the more common of these trends below.
1. Changing B2B Demographics –Millennials and Business Consumers
They also prefer to find the information they need online to compare prices, read reviews, and initiate contact with prospective vendors. However, they prefer to start business transactions only after they decide to make a purchase.
Familiar with internet culture, these influencers value innovative technologies while having a strong distaste from aggressive advertising. As a result, they see no value in analytics from sellers, treating their B2B transactions as if they were B2C ones.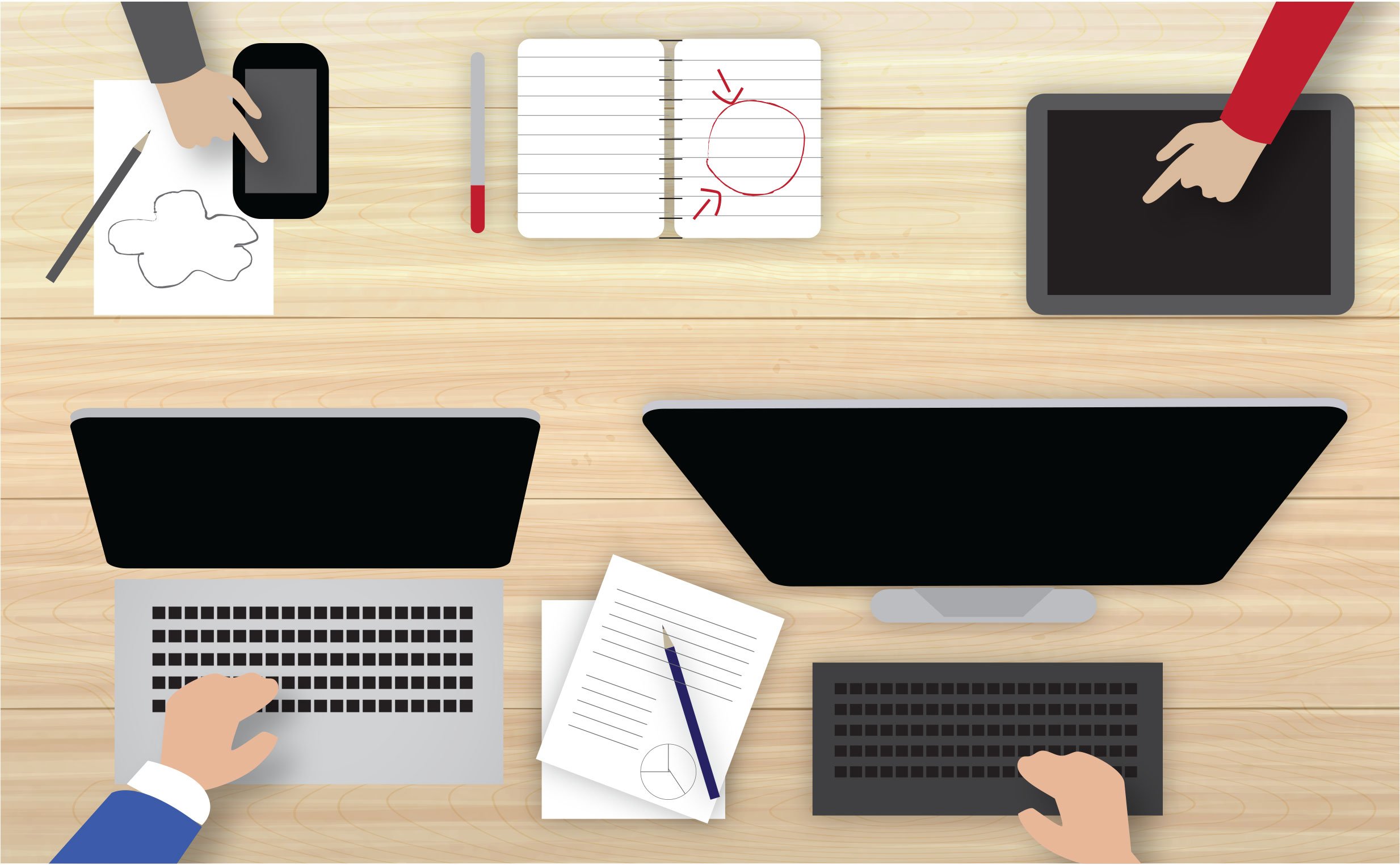 2. More Focus on Digital Marketing and Sales
With the decision-makers preferring digital communication, digital marketing is now essential in the B2B space. That means you must provide the right brand and product information in an easy-to-consume digital format to onboard potential customers and retain them.
This does not mean that traditional in-person marketing is dead, but they are no longer as effective as they once were. Today, you will see much greater returns if you focus your core efforts oneBooks, social media, and mobile apps and devices.
This trend also includes your sales team. Prospective buyers want a seamless transition from the digital content you provide and their ability to make purchases online. These buyers are looking for the same digital customer experience they receive when making B2C purchases, ensuring that online sales will remain the dominant form of B2B transaction for years to come.
3. The Rise of Online B2B Marketplaces
The rise of the business consumer brought other aspects of B2C commerce to the B2B space as well. Online marketplaces are among the most prolific. B2B buyers want the reap the full benefits of using niche marketplaces to find the top vendors and the best terms available. They also want increased global competition and opportunities.
However, offering your product and services on a marketplace does not allow for personalized tailored experiences. You cannot directly target an individual buyer. Instead, you provide specific product offerings and your brand image to a narrow but indiscrete audience.
Luckily, retaining customers becomes easier through the diligent use of post-conversion data and contacts. These B2B marketplaces also readily attract new and engaged audiences. These focused B2B buyers are ready to make purchases, which will only lead to more sales. You even get to market your products globally and to test new products more regularly.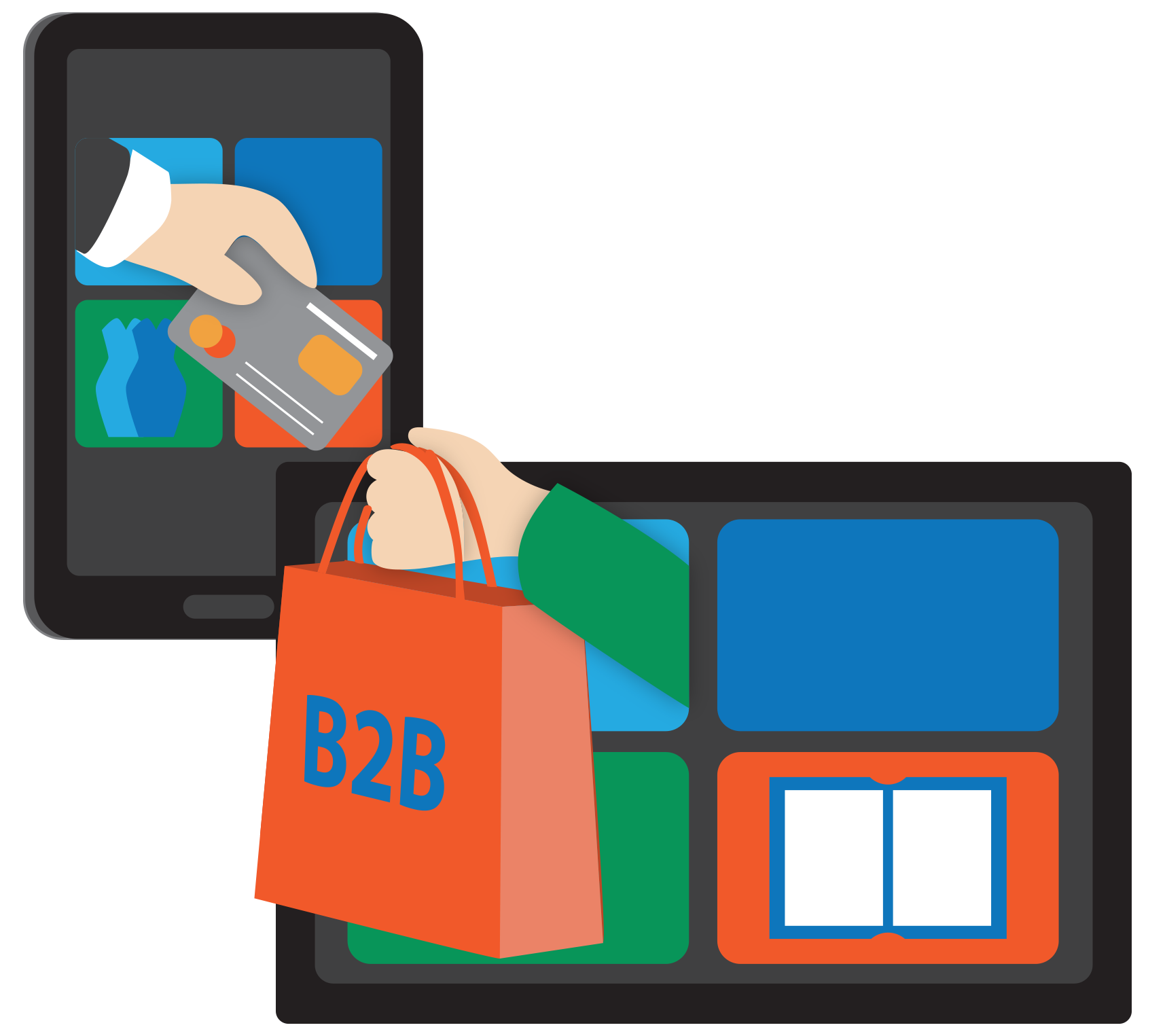 4. Expansion of B2B Mobile Commerce
Almost three-quarters of all B2B eCommerce now takes place through a smartphone or another mobile device, leading to almost half of all B2B sales. At these points, there is no question that B2B companies must offer a mobile-optimized experience.
Therefore, you want to ensure that your business is mobile responsive if you want to continue to generate revenue. At least, you want a mobile-optimized website and an app that supports product catalogs and shipping monitoring.
Future development must seek to integrate your entire marketing and sales infrastructure into the mobile environment. Some popular mobile features already in the B2B space include augmented and virtual reality, voice purchases, and electronic document management.
5. Progressive Web Applications and Headless Technologies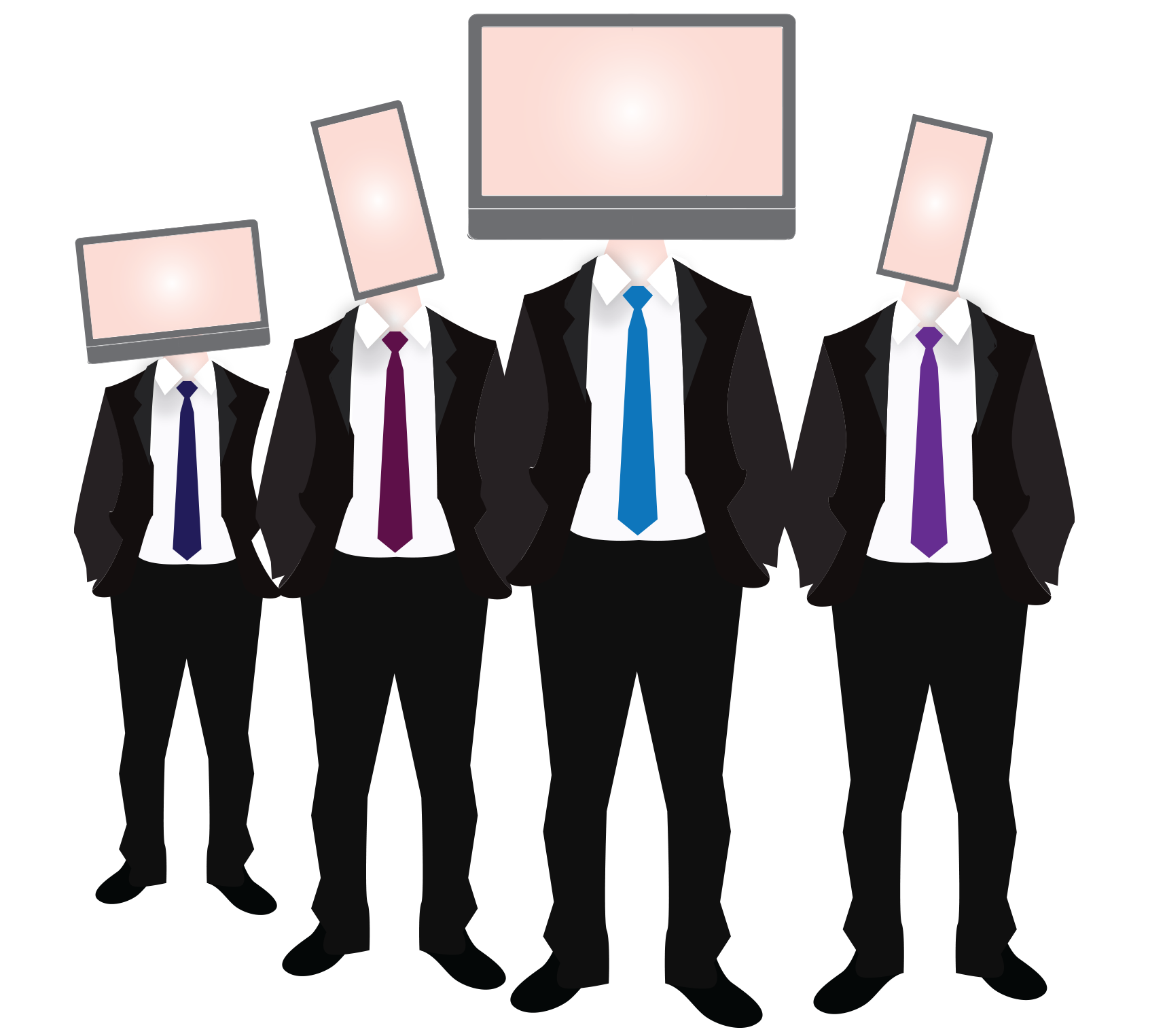 The new business consumer also expectsto seamlessly access your information across all their devices, marketplaces, and platforms. Many B2B companies are turning to progressive web applications (PWA) and headless technologies to achieve this customer experience.
PWAs work seamlessly across all devices and operating systems. Backed by headless content management solutions, these applications improve your organization's speed, efficiency, and usability without worrying about connectivity.
Headless technology lets you design custom PWAs for different niches without having to modify your back-office features and processes. It also makes your organization futureproof as you can modify each component as needed to keep your brand relevant to your customers.
6. Growth of B2B Self-Service
Self-service tools are another aspect of B2C sales that is making its way into the B2B space. Business consumers want to make purchases, reorder features, and manage their orders and transactions without talking to any seller representative. Essentially, your customers want to purchase your products through the same channels they used to research and gather information on you.
While traditional B2B sales channels remain viable, many companies are implementing responsive self-service interfaces into their website and other sales channels. They are also looking for ways they can provide the level of back-office transparency desired their new customers wantas well.
7. More In-depth Cloud Adoption and ERP Integration
Through the shift towards a more B2C-like market, many B2B companies find their old ERP solutions no longer satisfy their needs or the expectations of their customers. Instead, these agile organizations need the reliability and scalability of the cloud. They can no longer justify the intense investment required to maintain the infrastructure on-premises as self-hosted solutions.
More than 80 percent of B2B enterprises already host all or some of their IT infrastructure and applications in the cloud with plans to increase their investment in the area even further. The reason for this migration is as varied as the organizations themselves.
Some seek to explore new security technologies. Others want to leverage big data and analytics. They all want to ensure that they can offer the most compelling customer experience through streamlined cloud operations and efficiency.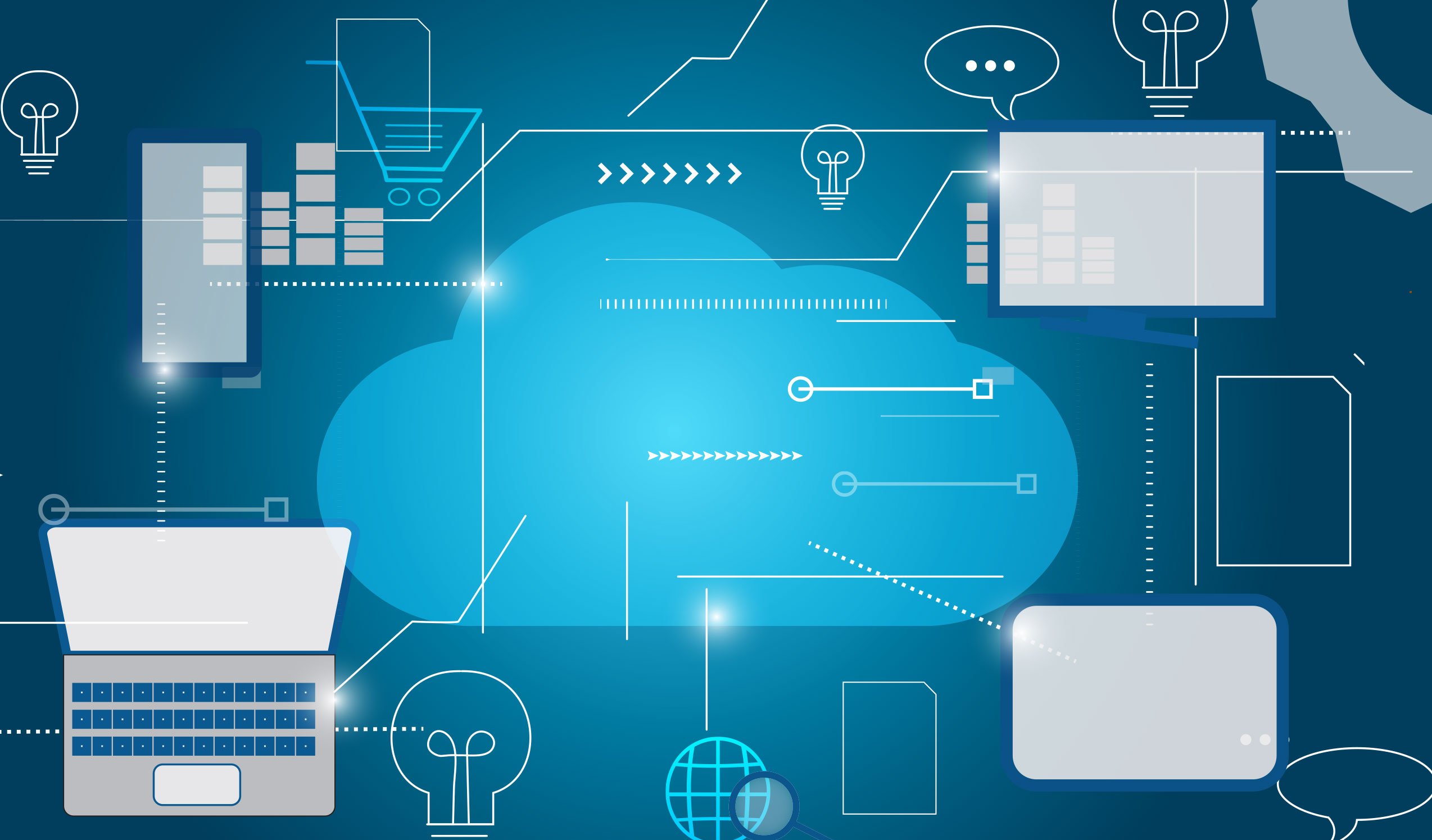 8. Growing Expectations of B2B Customer Personalization
More than half of B2B buyers already identify improved personalization as a key factorwhen searching for suppliers. That number will continue to grow as more of them expect the same experiences as B2C shoppers. 70 percent of them even state that they would pay more if a vendor provideda fully personalized B2B buying experience.
To achieve this level of personalization, B2B companies must leverage machine learning and customer data, Analyzing the data will help determine your customers' needs and where you can improve your workflow.
However, it will require a complete overhaul of most B2B eCommerce platforms as most cannot provide the required level of personification without complex ERP integration. Thus, you are likely to need to invest in a custom solution that can provide:
Real-time, personalized customer inventory management
Customer-specific pricing
Real-time order simulation with intelligent error correction
Real-time order history and status
Other commonly requested features.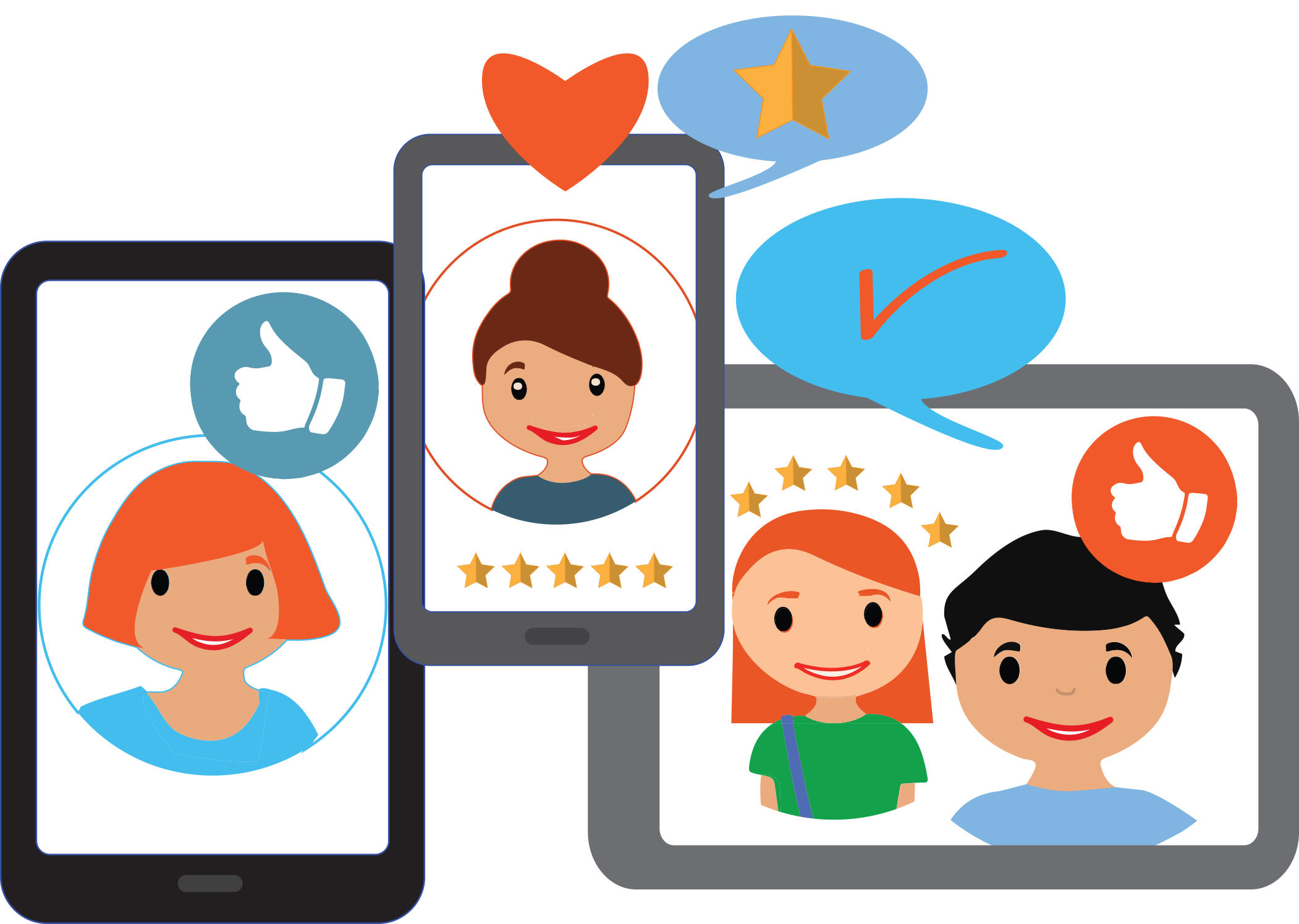 9. Improved B2B Artificial Intelligence and Chatbots
Artificial Intelligence (AI) will provide the means B2B companies can provide the personification their customers want. A quarter of sales leaders already employ AI-powered technologies in some capacity which is expected to rise to 75 percent by 2024. Many organizations even place AI as one of their most important data strategies, believing that it will significantly increase their productivity.
Many of these companies boast their remarkable engagement rates and sales once they implemented chatbots and other AI algorithms into their marketing. Along with these customer experience improvements, AI can also reduce manual work, errors, and costs.
However, AI systems must be manned by humans to be truly effective. No AI can handle all customer questions and situations. Therefore, you need a team of humans ready to chime in to point your customers in the right direction as needed.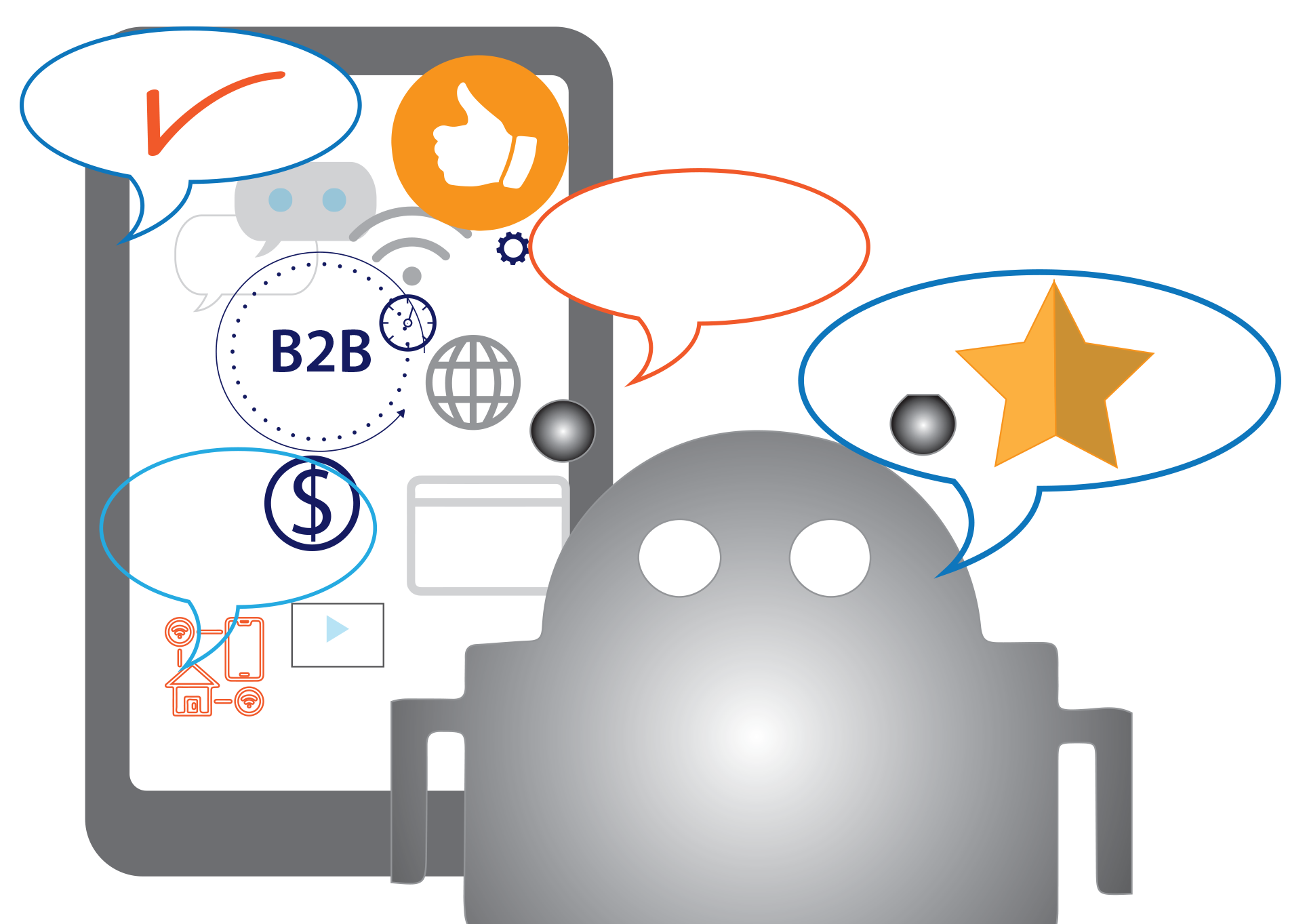 10. Expanded B2B Omnichannel Systems Integrations
As the demand for multiple interconnected sales channels increases, many B2B companies find they must implement some form ofan omnichannel eCommerce system. Through these systems, they must provide seamless experiences that expand across their social media channels, websites, and physical locations.
Through the process, these companies are discovering the numerous benefits of an omnichannel approach including improved brand cohesion and more reliable customer communication. It also helps improve the productivity of their remote workers through flexible work and remote sales. As a result, their employees remain safe and comfortable without impacting their bottom line.
11. Increased Demand for Fast B2B Order fulfillment
Familiar with the same-day deliveries offered by B2C sellers, many of the new business consumers nowexpect the same fast and efficient order fulfillment from their B2B vendors as well. Every B2b company will eventuallyneed to offer the service, though those who go digital will feel it first.
Fortunately, B2B companies can use software tools to optimize their order fulfillment to meet this new consumer demand. Many order management solutions can already monitor orders across multiple platforms through a centralized information resource.
These solutions can help you reduce your supply chain complexity through a steady and reliable connection with your third-party service providers. Most of these solutions are easily scalable as well, letting you streamline your operations quickly with reduced costs.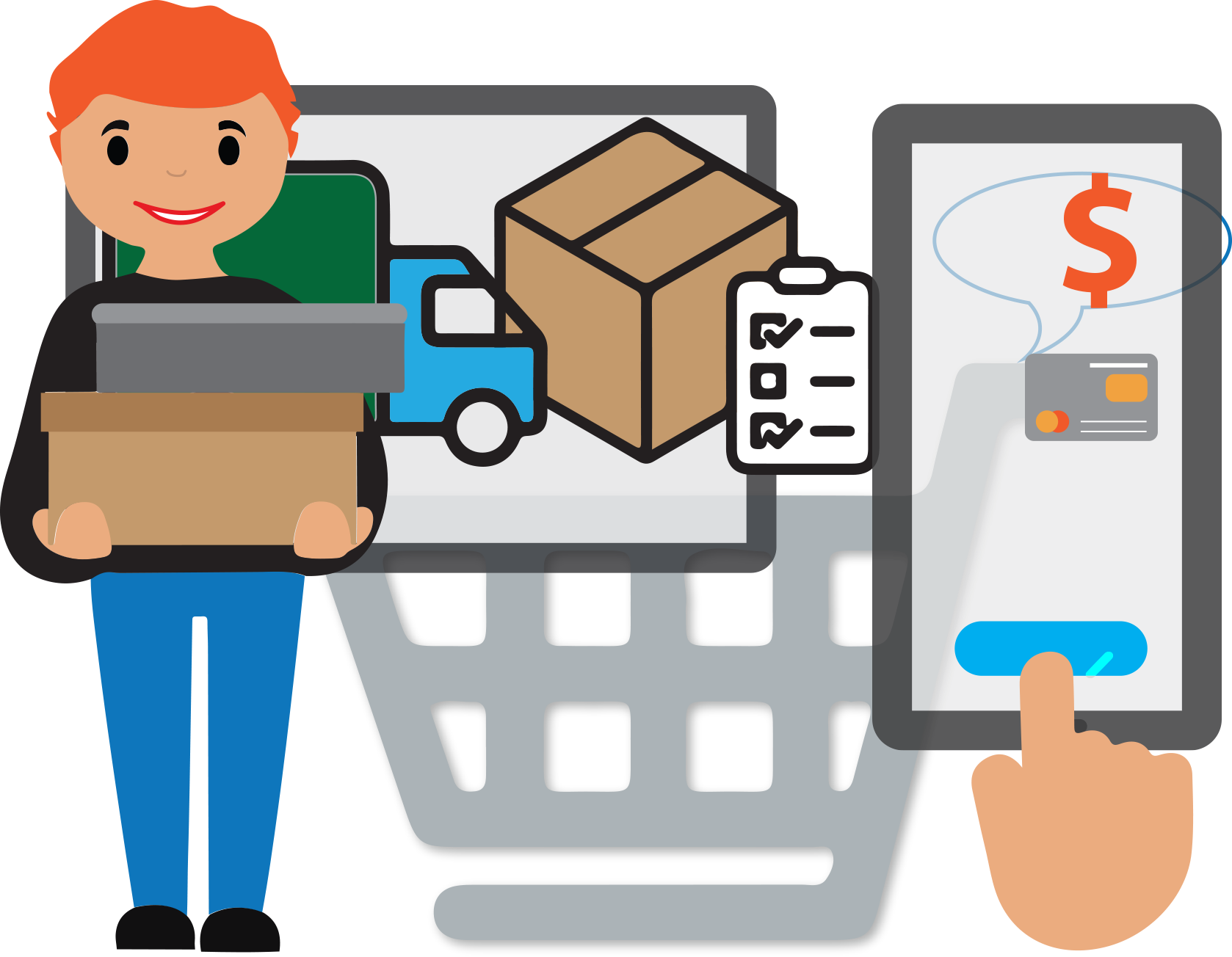 12. Growth in B2B Direct-to-Consumer Channels
Finally, the new business consumer is pushing the B2B space towards a direct-to-consumer (D2C- sales path. Under DTC, you sell your products directly to your customers without resellers, distributors, or dealers. This repurposing of the traditional B2B sales model now counts for half of all B2B sales and is expected the continue growing throughout the year.
While it can pose a challenge, DTC does offer numerous benefits and opportunities for your organization. Perfectly tailored to the new digital marketplace DTC:
Gives you full control over every customer interaction through the sales funnel
Provides new revenues streams that can replace older shrinking ones
Provides direct customer behavior dynamics and transactional analytics
Builds and maintains customer loyalty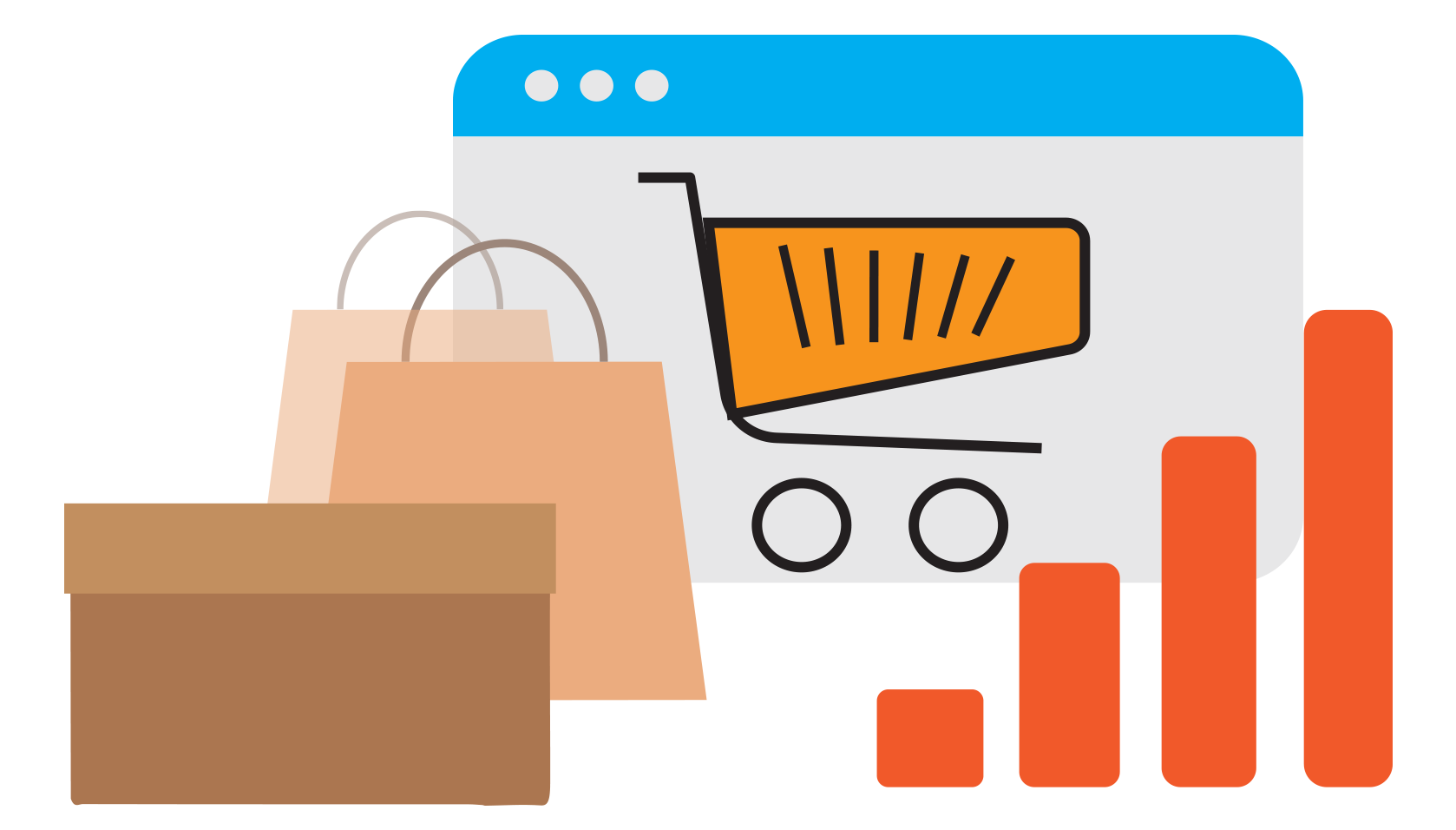 Determining Which Trend Makes Sense for Your B2B Organization
The above 12 B2B trends are certain to make waves as headlines around the world, but not all of them will stand the test of time. As such, not every trend is worth following. Therefore, you want to choose the ones that will improve your business opportunities while maintaining a reasonable return on your investment.
However, deciphering the future development of a trend can challenge even the experts. It requires a complete understanding of your customers, vertical operations, and your competition. It requires understanding your current infrastructure and methods to see which trends will fit well with your current staff and industry. Luckily, there are a few common tips that can make your job easier.
Stay up to date with the latest industry developments, data, and reports. These reports usually come from original research you can trust.
Evaluate the behavior of your current customers. Not all market trends affect different companies the same way. Therefore, you should only choose the ones that best fit the needs of your customers.
Ask your B2B customers for feedback. Your existing customers can show which trends are worth the investment so you can make more specific plans for the future.
Watch your competition. If some of your competitors already jumped on a specific trend, you should evaluate their results. If it worked for them, it might work for you.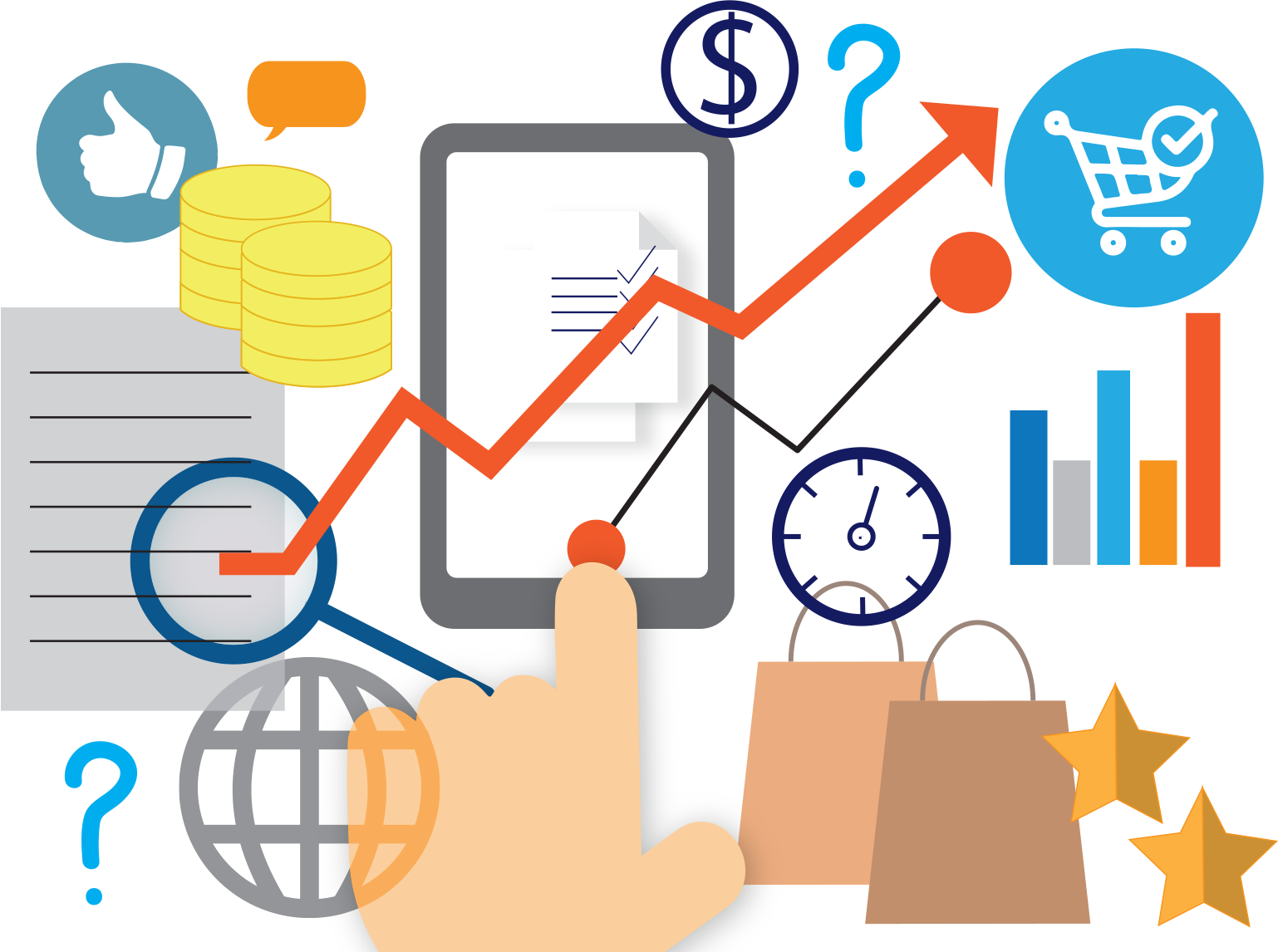 If you still need help filtering through these industry and market trends, feel free to contact our representatives as soon as possible. Cetrix is here to help you choose the right tools to handle the ever-changing demands of your customers.