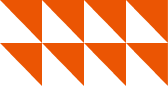 Univer Inc, A Chemical Distribution Company Makes Business Buying And Increased Sales With Ease Using Salesforce.
Univer Inc. is a major distributor of value added services and specialty chemicals around the globe. With their headquarters in US, they've spread around the world helping brands produce pure drinking water, produce house paint, manufacture synthetic carpet, make soda and host of many others including services that have sustained companies in scaling consumer demands on daily bases. With the myriads of businesses Univar Inc. engaged in, they looked to provide a better experience to its buyers around the globe as their customers were:
Frustrated with the buying process, requesting self service and ease of reordering capabilities- They needed something like B2C shopping online purchase for ease of purchase anytime, anywhere. If not, they will risk losing a significant number of their market share.

Secondly, Univar were also concerned about increasing their gross profit per order and generating online revenue. Their was the need for the company to improve order accuracy and cut down human errors. To trim down operational costs, it got to streamline renewal and subscription management processes.

Univer needed an online portal that could provide a clear view of its customers, in that sense, it can easily connect more with buyers building a stronger partner. During this time, Amazon has began wooing manufacturers about selling products through its online market, this was a clear sign that B2B online buying has become the new trend, failure to key in at this crucial moment would put the company's business on the edge.
Univar turned to Salesforce to rescue the company from these numerous challenges. Salesforce community cloud and B2B commerce accelerated Univar to market, in just eight weeks, Univar launched its new store front named MyUnivar, this storefront was vital in the following ways;
Customer's were able to check order status, history and equally access invoices and quotes.

MyUnivar storefront enabled simple two-click reordering and affords customers flexible sel-lf-serve with 24/7 access across all device platforms.

Salesforce B2B Commerce afforded Univar a wonderful 360-degrre view of its customers across commerce, marketing, sales and service. This customer customer view affords Univar a deeper customer insights and increased market reach and knowledge, triggering improved customer loyalty via personalized interactions.

Salesforce B2B Commerce has breathed life into Univar's expectations to expand its online business overtime, Salesforce platform provides the flexibility and scalability needed to constantly iterate as the business and customer demands evolve.
Since the partnership between Univar and Salesforce kicked off, Univar has recorded all round progress from sales down to revenue growth. The different faces of challenges Univar faced has been erased ushering a new dawn of continuous growth and tremendous sizzling outcomes. Results flying in from different corners;
Salesforce B2C commerce brought about increased customer satisfaction Scores.

Salesforce accelerated AOV by recommendations.

Salesforce 360-degree increased ACV by subscription management.

Salesforce all-in-one software inflated customer visibility.

Salesforce e-commerce platform triggered Lower cost per transaction per improved processes.

Salesforce platform caused a decrease in manual efforts and errors- externally and internally.

Salesforce has immensely contributed to meteoric revenue growth for Univar Inc.