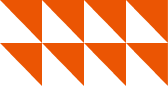 Why More DonorsChoose.Org Donors Return To Give Again
DonorsChoose.org wanted to make it easy for public schools in the United States to post project requests and receive funding.
They wanted to connect schools and teachers with funding gaps for books, field trips, art supplies and instruments, for example, with willing donors.
In addition to this they wanted to provide donors with a personalized philanthropic experience regardless of the size of their donation, fulfilling the needs of today's donor.
DonorsChoose.org used Marketing Cloud and Salesforce App Cloud to build their donation platform.
Marketing Cloud enabled DonorsChoose.org to create more personalized experiences through which to connect teachers and donors:
Donors receive an email with suggestions of projects they might like to fund
This is based on their past giving history and interests
Donors get a breakdown of how their money was spent and a thank you from the beneficiaries
Beyond email, Marketing Cloud also enables the scheduling and management of related content across Facebook and other social media channels and respond quickly to emergencies.
Personalized appeals through Marketing Cloud increased the donor conversion rate by 300%.
Personalization and automation mean each of the 1.5 million donors receive an experience previously reserved for only major donors. The result is more returning to give again.
DonorsChoose.org used Sales Cloud to analyze and manage its revenue funnel. Around half its funding comes from foundations and corporate donations. By measuring progress on fundraising targets, it can develop new strategies to achieve these.
Sales Cloud streamlined business development:
Lead tracking means no fundraising opportunity is lost
The program is easily scaled to support many corporate partners and foundations
During conversations, the entire relationship history can be seen
Leads become partnerships faster
With Salesforce DonorsChoose.org:
Developed a large corporate partner network
Exceeded its annual fundraising goal within 6 months
Raised more than $300-million
Provided vital resources to 225,000 teachers
Benefited 13 million school kids
Funded projects in over 60% of U.S. public schools
Partnered with Code.org on $500,000 funding in computer coding instruction, 15,000 teachers have already registered
With App Cloud's scalability DonorsChoose.org can innovate to become a force for educational reform.