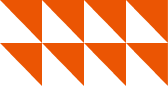 Schneider Electric Revolutionized Its Customer Management With Salesforce
Salesforce in Customer Services
Schneider Electric is a global specialist in energy management and automation. Its connective technologies, in use in around two thirds of the world's buildings, are aimed at improving energy efficiency to enable energy saving and sharing.
Rapid organic growth and acquisitions left Schneider Electric with silos of customer data on disparate systems. It needed a single customer-centric solution accessible on mobile devices for its 120,000-workforce to enable customers achieve energy efficiency.
The company had been using Salesforce CRM since 2010 and knew it to be highly scalable, cloud-based, trusted and secure with an increasing number of tools to leverage this, adding:
Service Cloud
App Cloud along with more than 30 apps through App Exchange
Community Cloud
With Salesforce Schneider Electric quickly rolled-out a single platform for all its customer data that overcame low adoption rates of past approaches:
Within two years 30,000 employees in 70 countries were using Sales Cloud to increase sales and improve customer service
3 million customer account records were populated with 10 million interactions
Salesforce
as a single-version of the truth
revolutionized how Schneider Electric manage their customers
:
Connecting all its customers, staff and suppliers
The global sales team has a 360-degree view of each customer
Mobile technology from Salesforce means access for everyone from anywhere
Employees collaborate across disciplines and geography
Service Cloud enables 4,000 service agents to solve 10 million cases per year
43,000 Salesforce users and 400,000 partners work together through Community Cloud
Service capabilities, quality processes, digital channel management and partner management are all organized with Salesforce.

The single customer platform has led to improved customer experiences:
Increased efficiency and increased customer satisfaction
Data tools and fact-based analysis enables deeper understanding of customers over time
Combined with product data this drives product and service innovation
As a result, solution sales have increased to 40% of its revenue compared to just 10% in 2009.
Future-plans include:
More apps to mine its data
Harnessing the Internet of Things through its millions of connected devices, uploading data into the cloud for analysis to provide information and predictive intelligence