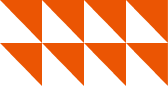 Northern Trust Simplifies Service Excellence Through A Single Salesforce Platform.
Salesforce in Financial Services
Established in 1889, Northern Trust is one of the world's largest money managers, managing a trillion dollars in assets and 16,500 employee partners across 84 cities.
Its success lies in leading change while maintaining a client experience rooted in service, expertise and integrity.
The ability to understand and respond to evolving client needs has earned Northern Trust accolades including Fortune's "One of the World's Most Admired Companies".
Increasingly, Northern Trust found that its partners were having to work with processes that were not sufficiently integrated, creating increased friction between sales and servicing partners.
It needed better technology to make it easier for its partner teams to exchange knowledge and collaborate to meet client goals.
The development of a seamless service delivery environment was a top priority.
After an exhaustive search, Northern Trust chose Salesforce, based on its broad capabilities, as the basis to develop a Partner Workstation with a pilot program involving 400 staff in its Wealth Management business unit. Help was provided through Community Cloud, nicknamed'Smart Bar'.
The Partner Workstation is a single platform from which partners can service clients. Partners use:
Sales Cloud
Service Cloud
Community Cloud
All are accessible via the Salesforce 1 Mobile App and integrated with existing databases.
Northern Trust found Salesforce to be a good fit as a partner because of a shared commitment to innovation and continuous improvement.
The human-centered design meant that users became more enthusiastic the more they used it.
Despite establishing a hotline for support during rollout not a single call was received, the partners preferring to get help through Smart Bar.
The Partner Workstation has smoothly transitioned into use across the Wealth Management business.
With Salesforce Northern Trust partners can leverage customer relationships through:
Knowledge sharing
Advanced workflows
Access to business analytics
This meant it could continue to differentiate itself on the delivery of service excellence to its clients.
Northern Trust plans to build on its Partner Workstation to deepen Service Cloud use within the organization.
It plans to empower its service agents to benefit sales teams by streamlining processes and workflows.