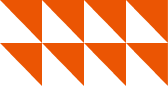 UK Coffee Company Business Records Accelerated Growth By 40% Year On Year, Using HubSpot.
The Office coffee company located in the UK, established in 2011 is a provider of ethnically sourced, high-quality tea and refreshment consumables as well as bean-to-cup coffee machines. Business partners, Richard Doherty and Jim Devlin founded the company after they noticed a gap in quality coffee drinks in the office. There was an increased demand for quality drinks n the UK market, observed Richard, he believed that the solution involves providing ethically sourced tea, coffee supplies and coffee machines. They ventured into the competitive office beverage market at a difficult time - recession period, Richard believed that if they can pull through this recession period, they are just a few inches close to huge success. But that dream was far-fetched owing to challenges in using traditional methods to build and carry out their digital marketing such as B2B, B2C and wide market coverage. They could not leverage the numerous advantages that the digital age offers. To succeed in their target to reach businesses with 50 employees in the UK as at the time, more sophisticated and modern marketing techniques have to be adopted. So, they devised their first strategic marketing by investing in a website that would give visitors a sense that they were dealing with an established and reputable company The whole process involved their business being wholly sustained by an outbound telesales team cold calling prospects, the website had very little impact on inbound enquirers. Richard and Jim decided to take a leap of faith and move to a 100% inbound marketing model by hiring a social media executive together with an experienced marketing professional, with their assistance, they began blogging and improving their keyword ranking with basic SEO. This, however, did not yield the desired solution and results in the office coffee company founders desired, Richard explained -"we were using an array of tools to dabble inbound, but we lacked guidance or a single platform to tie in all our efforts".
The office coffee company sought out a more profitable solution that will yield their company a huge success! HubSpot came to the rescue after the office coffee company engaged the services of HubSpot 360 all-in-one software which transformed the company's fragmented and light touch inbound marketing efforts into a cohesive, effective inbound marketing strategy that accelerated the growth of their business. According to Richard - "implementing HubSpot provided us with all the tools we needed to expand our inbound marketing process". HubSpot software platform provides the following solutions-
HubSpot SEO and analytics tools in the marketing hub made it easy for the office coffee company to optimize its search ranking. "HubSpot helps us manage our SEO ranking in one platform and also see the results on a very clear dashboard", Richard said. In the space of eight months of implementation, their site ranked #1 on Google for 'office coffee machine'. This swelled the volume of inbound enquiries received and formed a vital juncture point for the company.
HubSpot blogging platform afforded the team a platform to blog four times a month. Richard explained -"we knew that writing fresh copy that is interesting and engaging would get the office coffee company more visits". Having the fundamentals firmly in place, the team beamed their focus in converting those visitors into quality leads.
HubSpot Landing page tool allowed the company to gate their valuable content behind forms and create a detailed profile of their lead database. The effectiveness of the sales team in terms of prioritizing whom to follow up with and when was greatly improved using this simple approach. The consequent result was that the team found out that more than 70% of their leads that avail of a free onsite coffee tasting session are converting to customers.
HubSpot sales Hub professional has helped their sales team manage their deals and pipeline. "We're delighted with the HubSpot CRM, it's intuitive and easy to use, and it gave us visibility over deals and pipeline which are both very important, it's a refreshing simple system", Richard said. Interestingly for the office coffee company, HubSpot was the solution to the digital challenges they were searching for all along, all their goals were met using HubSpot.
it's been all rosy for the office coffee company as they recorded tremendous results in the following ways using HubSpot;
Following the Implementation of HubSpot's software, traffic to the office coffee company's website skyrocketed to 74% year on year.
Since the adoption of HubSpot, the office coffee company has recorded a 40% year on year growth in revenue.
Count Abbey Road Studios, Mulberry and Diesel have been added to the list of their growing customers, thanks to HubSpot. The business continues to meet increasing demands, the company has put a plan in place to move to a larger facility and employ additional staff over the coming months. An excited Richard said, "We couldn't be happier with this decision to implement HubSpot, we're pleased, thanks to HubSpot, we have hot and over-delivered our business targets month on month".
Office coffee company based in the UK records massive growth in revenue year on year using HubSpot.