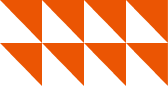 Sock Club Discovers A Scalable Technology That Brings About Rapid Growth Using HubSpot
Sock Club, a leader in custom socks started in 2012 as a sock subscription service. Then later in 2014, they ventured into the making of customized branded socks. The company has since carved a niche in the promotional products space with the fastest turnaround time in the industry, focusing on US manufacturing, creating and complementary awesome designs as a service for its clientele. Sock Club has made custom socks for the majority of S&P companies with the inclusion of Coca-Cola and Google to use for their employee gifts, recruiting packages tradeshow giveaways and others. At the height of all this success, the company was faced with the challenge of finding a specialized tool that would harness the sales process to scale at the same rate as their growth. The Marketing Manager at Sock's Club sales - Chloe Ayres along with Abbey Grimes (Marketing Operations), went in search of a solution by exploring available CRMs that would enable them to unify all their commercial efforts. In addition to that, they equally needed a platform that would provide a solution to the challenges they faced through other marketing tools such as limited capabilities in terms of segmentation, personalization and A/B testing.
The company resorted to HubSpot software to try and find a solution to the ever-increasing challenges they faced. While carrying out some research and running tests, they discovered that the HubSpot platform did not only give them the best user experience but also provided the following benefits although it was the free version.
HubSpot software has a user-friendly tool that made it possible for them to build the workflows needed to accelerate their sales efforts and lessen the process.
HubSpot platform gave us the ability to scale their sales and marketing efforts as the company grew!
They continued exploring the benefits of the free version keeping in mind more benefits in the paid features could benefit them in the long run. The team lead- Chloe, led the way with the automation tool, working with the team in building everything they could with the free version and a one paid user. With this, they were able to minimise cost and maximize profit while creating a robust workflow for the sales team, at the same time, exploring all the tools in HubSpot 360 all-in-one software and trying out different marketing features at their own pace. Sock Club explored and enjoyed the benefits of the free version for only one month and then migrated to the paid version to take complete advantage of the sequences feature of HubSpot's software with the hope of automating all their processes. According to Sock's Club marketing Manager - "we want to be actively sending as few emails as we possibly can and so having a tool that does that for us was the main reason why we switched to a paid version. Also, the barrier to entry was pretty low and HubSpot was pretty much the only CRM that let us do month-to-month payments..." With the paid version of HubSpot, the team has maximized benefits such as:
HubSpot digital automation software has helped the team structure and automates several sales workflows through personalized and segmented email campaigns. A great example of this is, how they can create follow up campaigns along with sequences instead of sending email blasts with complicated links. Automating follow-ups became specifically different regarding their trade show efforts. "We have seen more ROI from our trade shows this year than ever before," says Chloe.
HubSpot platform has helped with the Sales Enterprise plan, Sock Club can use HubSpot's features such as required fields, calculated properties, playbooks and creative lead scoring. "We use some hella intense workflows," Abbey mentioned about HubSpot's workflow extensions feature that was critical to their success with sequences because it allowed them to create heavily customized workflows. "HubSpot just has a lot of flexibility for whatever works for your team", said Chloe.
HubSpot's landing page builder inline with personalized emails and pop-up forms were extremely flexible and enhanced their audience customer experience, the features integrated completely with the CRM. This is was time-saving for their marketing and sales team because it saved them the stress of doing it manually.
Finally, Sock's Club resolved all their digital automation and marketing challenges using HubSpot, the positive results were such that the company's retention efforts became a lot easier because they can easily take a look at who purchased and who hasn't. When they don't have to look anything up, It functions in the background. With the purchase of HubSpot's reporting add-on, they are now able to see information in real-time and can easily make decisions based on hard data. Switching to HubSpot's automation and digital software and being able to pay for all the software's features has brought a steady rise in open and conversion rates and improved internal communications. Also, one of the company's biggest goals going into HubSpot's system was to reduce the sales cycle, this was achieved as they have started making more deals in less time with the decreased total cycle from twenty-two to eleven days.
Socks Club hits its sales cycle target using Hubspot.