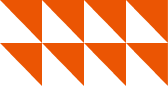 An Organization Like Ours Needed To Move Into The Digital Age - HubSpot Allowed Us To Do Just That.
We had the confidence that HubSpot would grow with our organization
Having undertaken an internal assessment of TUI's e-marketing strategy, this travel company, specializing in air travel, found that existing programs were inadequate in delivering expectations. A substantial hurdle was that multiple divisions of the business were using different platforms for delivering online marketing. This created duplicates, inefficiencies and lack of collaboration. Ultimately, these disparate platforms were costing leads and thus sales. Another weakness was that TUI's websites and general online marketing attempts were not generating enough sales growth.
TUI were also relying solely on an existing database of clients for online marketing campaigns. This meant that insufficient leads were being generating and nurturing of existing customers was poor. TUI's required a new platform and their requirements were:
Merge multiple

CMSs into

a single platform

.

Increased lead generation and conversion

through more effective social media campaigns.

Improved customer engagement.
TUI's new COS platform in HubSpot ensured a state of the art content management system to be put in place which:
Created a

more personalized experience

for prospects resulting in improved lead conversion.

Delivered an inbound marketing strategy

which improved both quality and quantity of leads.

Utilized HubSpot's smart content and fields on bespoke forms which

enhanced the user experience

and increased response rates.

Used

HubSpot's Marketing Automation Tools

to segment their contact list based on specific destination and other requirements.

HubSpot's COS

enabled TUI to concentrate on people

. Multi-device, context-aware content delivered intelligent conversation and created relationships as well as a great looking online presence.
HubSpot provided a full marketing platform for this travel company. It would meet TUI's entire e-marketing needs. TUI could move beyond just using email, and implemented a complete inbound marketing strategy. As one of the key marketing areas, social media traffic was increased by over 170%. HubSpot was so effective at organizing data, a huge improvement in up-selling was experienced almost immediately.
TUI were delighted to announce that in the first year, they experienced:
35%

increase

in monthly site traffic.

20%

increase

in monthly leads

106%

increase

in revenue for particular channels of business.
"While I work with a lot of small companies, I am part of a global company and it was an important factor in my decision making that HubSpot could grow with TUI."
Rebecca Heidgerd, Director of E-Commerce, TUI North American Education