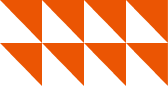 InSinkErator Records 27% Accelerated Growth In Revenue With HubSpot
InSinkErator, a global leader in the manufacture of instant hot water dispensers and food waste disposal units used globally and part of Emerson, a global technological and engineering leader. It has its main headquarters in US and the European headquarters in UK which has been for over 30 years. InSinkErator has its products used in at least 50% of the homes in US and it is expanding very fast in the UK and other parts of Europe. With this huge customer base, InSinkErator faced the challenge of effective digital marketing and management, the agency that was engaged to handle its digital marketing was expensive and the process of getting campaign off the ground was an uphill task. Christopher Vella-Bomne, a digital marketing and eCommerce manager at InSinkErator explained that- "It was such that all the databases were managed on an excel spreadsheet, which was contained on a shared drive with the agency", "If there was the need to ascertain how many of our B2C contacts had a certain type of hot tap, it would require running ten different filters on the sheet before they could get result and respond to me". He went further to explain - "it was all very outdated- our email campaigns email campaigns were pretty non-existent, if we wanted to send an email, we would have to get the Agency to code it up first, they would then have to upload the most recent version of our database to campaign monitor before sending it out".
The whole process was cumbersome, what InSinkErator needed was a more free-flow view on its contacts and more effective means of nurturing then to sales-readiness. Since there was no there was no other available option, InSinkErator decided to embrace the available methodology which means bringing all its activities in-house.
Christopher had to research on a range of all-in-one marketing automation solutions which included Pardot and Silverpop, as he researched further, the HubSpot software caught his attention. In his words - "My investigations led me the HubSpot website and its blog. I was impressed the company's ethos, and the software was just what we needed- easy to use, yet highly effective". He was so convinced which prompted him to reach out to HubSpot and agreement was signed in 2016.
HubSpot came in with its onboarding team and they turned things around in the flowing ways;
HubSpot marketing automation afforded InSinkErator a bigger sales platform; the first campaign building commenced, it was based around InSinkErator's annual Black Friday sale. The campaign building process began by importing all the consumer contacts into the contacts database, this made it possible for InSinkErator to send out a blanket email to every member in the database. thanks to HubSpot's digital platform. " For Black Friday 2015, I just sent out a blanket email to all members of our database. In 2016, we got a lot more automated, different deals were sent out every day for eight days, and people could easily sign up for reminders. We also started targeting; If we had a discount on a food disposer, we did email people who already had one of our taps saying it would be a perfect pairing" said the Company digital and eCommerce manager.
HubSpot sales automationprovided the medium for InSinkErator to add contents such as Landing Pages which reveal Black Friday deal of the day to its website. Mr Christopher commented that "it worked amazingly well, and we grossed 230% more than was done in our 2015 campaign".
HubSpot 360 all-in-one software has continued to profit InSinkErator in optimizing online marketing, it contains a regular newspaper, and equally uses calls-to-action and forms to net visitor information. "We like to keep things fresh, and we have regular offers to encourage people to interact in our site, during our January sale, when some people submitted their email address, it was taken to a Landing Page that generated a discount code for them - anything from 6% to 99% off, that sparked much interested" Christopher explained.
Series of great results have been recorded in sales, growth and expenditure of InSinkErator with the use of HubSpot software. The company's work process, operations, sales and expenditure witnessed positive changes in so many ways;
The HubSpot software has brought about a staggering 20% increase in website traffic and significant rise in leads.
HubSpot marketing automation has driven the company's visitor-to-sales conversion rate to 180%. The newsletter which was almost unknown before, now has 30 people signing up every day.
The eCommerce target set the previous year for 20% growth was attained and even exceeded the target with the use of HubSpot sales automation.
With the introduction of HubSpot automation service, InSinkErator has been able to focus on strategy and has more time for high-value activities.
InSinkErator and HubSpot partnered to change the digital market value and Revenue of the company for an all time high record since the inception of the Company.