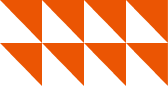 CODE41 Archives Their Ideal E-Commerce Customer Experience With HubSpot
CODE41, a company that thrives in the manufacture and design of exceptional mechanical watches in line with a guarantee of total transparency on origin and costs. With its location in the DACH region, the company has stamped its foot in the watch industry vis-a-vis their unconventional crowdfunding launch (the first of its kind in the infamous traditional watch industry) and their commitment to partnering with retailers in favour of going 100% eCommerce. When CODE41, together with the assistance of their 15,000 supporters, built one of the first crowdsourced mechanical watches in the year 2016, they knew they had a product that was going to be a huge success in the watch industry, But they did not have any proven digital software that would help in the area of marketing and automation, this put a clog in their wheel of driving a smooth and successful eCommerce that would leave them with a relishing experience. Amir Sfez, Chief Operating Officer for CODE41, lamented- "As far as tech stack goes, in the very early days, basically, we had nothing, we only had WooCommerce, and we managed everything on WooCommerce's external email system, There was no CRM—so everything was very, very, amateur." Amir believed that for them to grow and scale CODE41 while putting their products in front of prospective customers, they would need to channel their financial resources to the right platform that will yield desired results.
CODE41 engaged HubSpot's enterprise to sets up its automation process in June 2017, adding HubSpot's sales Club and service Club to their account. "Without a system like HubSpot, you can't grow—meaning that if you want to spend a high marketing budget on lead generation, you need to have top-notch technology automation in place," says Amir.
CODE41 Implemented HubSpot's automation system and it was hitch-free and painless, they started seeing results quickly, "We saw value from day one," says Amir. HubSpot has made the digital automation process easy for CODE41 by optimizing their entire customer journey in the following ways;
HubSpot's email marketing tool has helped the company manage their email volume and provided tools such as advanced list segmentation that made their emails more effective. "We are like a content factory," says Amir. "And HubSpot is great to push the content to your community. We can easily send hundreds of thousands of emails in just a few minutes. It's a powerful tool with unmatched deliverability."
HubSpot's sales Hub has been extremely useful in the automation of reminders, this has been vital in retention workflow that makes it possible to sell more, cross-sell continue communicating with the customers, and also produce more sales.
HubSpot's Service Hub was recently implemented by the team, this was a major improvement in the company's customer support management. "Before it was tough to say, 'Okay, how many returns did we have last month? How many people were not happy last month?'" says Amir. "Now, we have tickets for every category. Returns, complaints, and repairs. At the end of the month, ServiceHub generates a report of how many tickets for each."
With HubSpot's email marketing tool, the company has reaped huge benefits such as the ability to send a whopping 2.5 million emails per month, also their email volume was effectively managed to make it more effective which has had a tremendous positive impact on conversions.
HubSpot's sales Hub has yielded great success in minimizing CODE41's customer's support failures and eliminating issues like not following up on client requests and forgetting to check the payment status.
HubSpot's Service Hub benefits have made it possible for CODE41 to spot the areas that need attention in their business, and also improve their customer experience and retention in the process, this benefit is of great importance in the company's mission and values. "This is essential for us. It's one of our main missions—to make the adventure with us as extraordinary as possible," says Amir. "It's crucial. Why? Because we base our business model on retention. We are very good at bringing in clients, but we also need to be good at keeping clients."
CODE41 have been extremely happy with their speedy growth over the past few years with HubSpot, Now the has company put plans in place for expansion with HubSpot as its automation service provider. "HubSpot is a fantastic product. I mean, I cannot think about a better way to do lead nurturing, to do automation, or to do automation marketing," says Amir. "Our plan for the future is to grow bigger, to have millions of people in our community, and have hundreds of thousands of customers. And we need HubSpot to be our partner for automation: marketing and customer support. We automate all of that in HubSpot."
CODE41 exceeds its e-commerce customer expectations target with HubSpot.