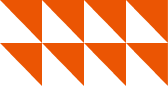 Natural Medicine Company Breuer Records 325% Increase In Database With HubSpot.
Brauer Natural Medicine is a homeostatic medicine company proudly owned and made in south Australia. Out of South Australia's Beautiful Barossa Valley, they have a deep sense of believe in the combination of traditional homeostatic medicines with modern science. Natural remedies to different health challenges in Australia are offered by Brauer Natural medicine. Founded by pharmacist Hermann Brauer who sold natural remedies from a pharmacy in Australia dating back to 1929, the company has now grown in different ways, and now producing natural, plant-based skin care solutions and homeostatic remedies in its production facility at Barossa Valley. With its products sold in over 4500 chemist and health food stores, Brauer faced a major challenge in its WordPress site and Shoppe online store which created headaches on every level making it impossible to deliver results Brauer wanted. Brauer wanted a content marketing technology solution for the company, the one that could -
Grow traffic, customer engagement and revenue.
Build a profit-oriented eCommerce revenue stream.
•Get rid of dated technologies and replace them with a more powerful integrated solution.
These myriad of challenges needing solutions prompted Brauer to search for aplatform which will then be integrated with the eCommerce platform Shopify, closing the gaps in all customer related information across the platforms and shutting the loop by employing Revenue Conduit in exchange of relevant data.
Highlights:
Transition of old WordPress Site to HubSpots Website Platform; with this, more pages of contents up to 250 pages from the initial 45 in a little space of 8months, this helped Brauer's SEO through helpful contents and indexes pages.
HubSpot's Lead management tool easily managed Brauer's contact list, this provided a medium where the team can create custom lists that are segmented by purchasing and keeping tabs with other buyer behaviors in a matter of seconds.
The power of Shopify was augmented using HubSpot's Workflows tool. As customers surged, HubSpot's Workflows tool made it possible for Brauer to nurture buyers that had interacted with them earlier, at the same time maintaining a data clean back-end by accurately tracking and modifying the quantity of items each customer bought.
Brauer has recorded tremendous results using HubSpot's website platform in the following areas;
HubSpot social media tool has driven the Natural medicines company's website traffic on social media by 573% from the month of September 2015 to February 2016.

HubSpots's Analytics tools has brought optimism and ease of innovation to Brauer digital marketing future. It afforded the marketing team a way to to not only deliver better reports on their impact, but also trace it directly back on how a specific campaign impacts sales. According to Brauer's team lead- "We love the reporting, being in real time makes it easy for me to report back to board and CEO, It gives me the information that we need, in terms, facts and figures as it happens. We get our reports in real time , and on mobile, this gives us the flexibility to respond as the numbers are recorded. If not, we did spend 4 weeks waiting for stats to close out the month, then 2 weeks waiting to analyze and get the results, by then it is too late. No we can spend more time analyzing the information, rather than just waiting to get reports".

With the introduction of HubSpot, Brauer now gets heaps of support plus loads of training. "It feels like we were joining a community, bringing on a whole department of aid rather than just bringing on an agency", explained the medicine company's team lead.

HubSpot has brought about a 325% increased Database for the eCommerce and Natural medicine company Brauer in less than a year.
eCommerce and natural medicine company Brauer surpassed its digital marketing expectations using HubSpot.