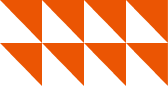 By Integrating Salesforce, Cetrix Significantly Improved The Analysis And Cleanliness Of Data Thereby Helping Preserve Alaska's Longevity
Salesforce for Nonprofits
The Alaska Conservation Foundation employs a statewide focus on conservation opportunities. This organization identifies opportunities and prioritizes where to direct funds to achieve meaningful conservation success. This organization utilizes copious data regarding climate, externalities, wildlife and other relevant variables to determine Alaska's most critical needs and requirements. After looking through their data in its most primitive state, this organization realized they were not identifying the important signals from the data they would need to understand the best way to utilize their time. They noticed unintelligible data, as well as many duplications of data that interfered with meaningful analysis.
The Alaska Conservation Foundation strives to achieve the following:
Protect Alaska's natural environment and the diverse cultures and ways of life it sustains.
Promote conservation philanthropy and strategically direct resources to conservation leaders, organizations, and initiatives.
Work to attain economic sustainability with relation to keeping Alaska thriving.
Clean, original, unique data was required for this organization to succeed in efficiently matching donors to the correct organization, and to identify the pertinent issues Alaska faces regularly.
The Alaska Conservation Foundation sought to clean its data, eliminate duplications, and generally make it easier to sort and analyze their data. Using Saleforce's user-friendly and simplistic data cleaning and deduplication tools, this organization unlocked the doors to convenient and efficient data analysis. Furthermore, this organization was able to sustain its data organization and cleanliness using Cetrix's implementation of Salesforce's advanced data analytic packages.
Cetrix provided the Alaska Conservation Foundation with:
A sophisticated data toolkit to assist in quickly and effectively cleaning and deduplicating data in statistical software programs.
A set of excellent data analytic tools to help this organization identify important trends in data, as well as to help omit unimportant data from regressions.
Sustainable methods for cleaning data as new inputs are submitted.
Cetrix's utilization of Salesforce enabled the Alaska Conservation Foundation to significantly improve its data analysis processes, as well as its efficiency in utilizing data to achieve its visions. Because this organization heavily relies on data about Alaska's present state in addition to donors and community resources, clean and unique data was necessary. Salesforce provided advanced data cleaning tools, as well as excellent data analysis packages to ensure this organization could minimize its database in efficiencies. The Alaska Conservation Foundation utilized Salesforce to improve their interactions with data and extract important information that would make their organization better.
The integration of Salesforce enhanced this organization's data analysis processes in the following ways:
Salesforce utilized advanced data cleaning technology and duplication tools to efficiently remove redundancy and un intelligence from this organization's data.
Sophisticated analytic tools transformed the manner in which this organization collects, organizes, analyzes, and utilizes data by highlighting the optimal approaches to data analytics.
A simplistic, user-friendly platform unified all sources of data into a comprehensive database, making the interpretation and analysis of data simple, quick, and stress-free.