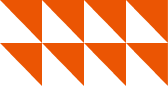 By Integrating Salesforce, Cetrix Substantially Reduced Work Process Inefficiency And Implemented Complete Automation To Aid Under-Resourced Schools
Salesforce for Nonprofits
ScriptEd is an organization that equips students in under-resourced schools with the fundamental coding skills and professional experiences that together create access to careers in technology. This organization plays a unique role in technology education, offering in-school operation and a myriad of internship opportunities. ScriptEd's impact relies heavily on efficient business processes and the utmost organization of data. After analyzing its own operation, this organization realized it did not utilize process builders or work process automation. It lacked the underlying vehicle that would smooth its operations and eliminate the hassle of expanding its presence nationally.
ScriptEd is currently expanding to schools in New York City and San Francisco, but plans to increase its impact across all states by focusing on:
Offering unique and highly accessible programming services to a diverse group of students.
Increasing economic empowerment by keeping services free.
Growing and expanding its influence on a variety of schools that vary by geographic location.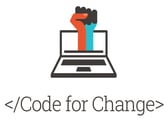 ScriptEd was determined to implement automated work processes and a better overall business model to achieve its expansion goals more rapidly. Using Salesforce's unique platform and multiple process building tools, Cetrix helped this organization boost productivity and reduce barriers to communication among its members. Salesforce helped ScriptEd to automate all internal work processes, freeing up time to focus more on expansion rather than the complications of business workflows.
Cetrix provided ScriptEd with:
Complete automation of work and business processes.
A multiple process builder complex enough to capture all details, yet simplistic in structure and organization.
The ability to easily and frequently update business plans and goals, reducing miscommunication between all tiers of the organization.
Cetrix integrated Salesforce to enable ScriptEd to fully utilize its resources to focus on expansion and improvement of operations, primarily by reducing the required amount of focus on internal business processes and operations. Because this organization operates in many states and performs in-school functions, it is imperative that the logistics of these movements and processes flow smoothly and efficiently. Hence, strategically constructed process organization and automation are required for ScriptEd's optimal performance. This organization utilized Salesforce's diverse platforms and services to reduce inefficiencies regarding business processes while simultaneously increasing expansion rates.
Salesforce improved this organization's ability to handle workflows in the following ways:
Salesforce created a customized work process builder that enabled ScriptEd to conveniently organize its work processes with respect to importance, time, and complexity.
ScriptEd utilized Salesforce's services to completely implement workflow automation, so that business process models automatically update to reflect new tasks, goals, and processes. The Salesforce platform allowed this organization to remove manual process building in its entirety.
Cetrix granted ScriptEd the ability to devise expansion plans more strategically and holistically, for the Salesforce platform combined all relevant processes into a comprehensive amalgam, organizing and making viewable all processes.