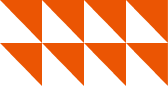 Using Salesforce, Cetrix Implemented An Advanced Web Portal To Optimize Data Organization And Aid Users With Planning Their Journeys Online
Salesforce for Nonprofits
CSM (City, Service, Mission) is a non-profit organization that provides effective urban ministry experiences that transforms lives, influence churches and communities, and honor Christ. Because this organization connects many individuals with housing and raises funds from a variety of sources, a sufficient web portal was necessary. Further more, after analyzing its databases, CSM realized it did not possess the organization it needed to optimize its operations. This organization lacked the ability to engage with individuals online meaningfully to inform about its mission, visions, and areas of operation.
This organization strives for the following:
Provide excellent housing in the hearts of many cities, creating opportunities for individuals to experience the delights of many international restaurants.
Educate individuals about the unique problems that cities face via the indigenous organizations that operate on the front lines of urban ministry.
Raise funds with integrity and utilize the financial resources entrusted to us responsibly.
Efficiently achieving these tasks requires an advanced online platform where users may register, engage, and learn more about this organization.
CSM was determined to implement a web portal and offer an online platform for users to learn more about its operations. To help, Cetrix introduced a complex web portal fully integrated with Salesforce to provide a sustainable solution to this organization's concerns. Using Salesforce, Cetrix helped this organization reach its users seamlessly, and also assisted users with planning their journeys with CSM more methodically. Further more, with Cetrix's help and a new web portal, this organization saw a substantial increase in donations and overall user activity.
Cetrix's implementation of Salesforce provided CSM with the following:
An advanced and complex web portal fully integrated with Salesforce that enables sustainable data collection, analysis, and distribution.
A unique online platform that allows users to register simply and plan their journeys efficiently.
Individualized data analytic tools and database organization methods to ensure the longevity of the organization.
Cetrix used Salesforce to provide CSM a centralized web platform on which it could inform users, accept donations, and organize and distribute data. In addition, Salesforce provided CSM a ubiquitous yet simplistic database where all data related to this organization's operates could be stored and analyzed. Finally, Cetrix provided CSM with cutting-edge data analytic tools to assist with providing customized information to users.
Overall, Cetrix helped this organization by:
Implementing a fully integrated Salesforce platform to maintain a sophisticated web portal, enabling users to access and engage with this organization through the internet.
Providing customized data analytic tools and packages, giving this organization the ability to better understand both its internal and external operations.
Improving overall organization of data and databases by condensing all sources into a singular, comprehensive database.