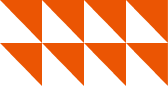 Cetrix Helped Creating Communities In Salesforce Where People Could Be Connected, Respected And Valued.
The Diversity Center of Northeast Ohio, formerly the NCCJ of Cleveland, is an organization that works nationally to eliminate bias, racism, and bigotry. It operates many programs such as LeadDIVERSITY and SHIFT Consulting, which work with Northeast Ohio businesses and organizations and professionals to facilitate productive work environments and build leadership. These programs utilize a data driven approach to astutely identify client needs and implement customized strategies. After analyzing its own work efficiency, this organization realized it could not conveniently access or utilize data to generate results. They lacked the data organization and concrete data model to efficiently provide optimal solutions to its clients.

This organization's mission is multi-tiered and includes:
Creating communities where all people are connected, respected, and valued.
Rethinking the way people see race, age, religion, sex, ethnicity, culture, ability, gender identity, sexual orientation, and socioeconomic status.
Programming, promoting diversity, and addressing the issues currently happening in the world.
A straightforward, organized, and dynamic data modelwas required for this organization to tackle these goals effectively and efficiently.
The Diversity Center of Northeast Ohio was determined to attain a better grasp on its data in order to significantly influence the way diversity is promoted. Using Salesforce's individualized dynamic data model and accompanying data analytic tools, this organization was able to more conveniently access and utilize its data to provide more meaningful and effective strategies to clients, professionals, and organizations. Additionally, utilizing Salesforce's data repository enabled the Diversity Center of Northeast Ohio superior organization, enabling this organization to focus more on developing its relationships.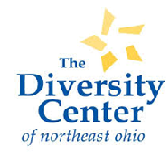 The Salesforce implementation provided The Diversity Center of Northeast Ohio with:
A dynamic data model that updated automatically with new inputs and respected the time-series of events.
A well-developed data repository that allowed for organization by client name, as well as by organization name, time stamp, and type of project.
Excellent data analytic tools and analysis packages to retrieve meaningful information about clients and organizations that would enable the trial and error of strategies.
Salesforce enabled the Diversity Center of Northeast Ohio to optimize its data-driven approaches to programming and promoting diversity. Because this organization's solutions and strategies are based upon the data it receives about clients, professionals, and organizations, convenient and straightforward access to data is vital. Salesforce's dynamic model integrated all of this organization's databases into one seamless comprehensive database and providing multiple methods of organization for the data. The organization experienced the acute benefits immediately upon providing new strategies to one of its clients. The Diversity Center of Northeast Ohio utilized Salesforce's advanced analytic tools to better identify the true needs of its company clients by analyzing belief patterns and leadership experience from employees, employers, and owners.
Salesforce improved this organization's relationship with data in the following ways:
Salesforce created a dynamic data model that compressed all databases into a ubiquitous database that utilized advanced organizational methods to meaningful sort data and reveal trends
Analytic tools relieved the Diversity Center of Northeast Ohio of manual analysis and provided multi-dimensional regressions and statistical analysis of the client's history, needs, goals, and visions.
A sophisticated data repository granted this organization the ease of data storage and retrieval, making access to data more convenient, straightforward, and efficient.