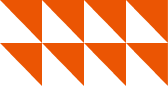 The Institute Of Contemporary Art Developed A Customer-Centric Focus
Last year, over 150 thousand people flowed through the doors at the Institute of Contemporary Art (ICA) in Miami. On top of that, almost 30,000 were young people. With these numbers, the Institution was declared a top-tier, world-class cultural institution, but there was a problem. Despite the numbers, the museum's marketing budget exceeded their profits. To make matters worse, the ICA found no viable solutions from other cultural institutions who were all using the same strategies. They only found a solution after noticing how new startups use digital technology.
Digital technology, and thus digital marketing, changed our culture and lives in ways no one could not even predict a decade ago. While young people and tech companies quickly embraced this new digital age, established brands and other large organizations took their time to see the benefits. Because of this, the ICA eventually found itself competing against an increasing number of digital avenues for entertainment.
While the curators of the ICA knew they had to digitally transform to stay relevant, they ran into problems with Blackbaud, the legacy museum software they were using. It was disjointed, protracted at best, unreliable and counter-productive at its worst, and provided very little customer insight, as well as being difficult to operate, maintain, secure, and sync.
Because of this, the institute had:
Decreasing ROI
Limited social media engagement
Stagnant website footfall
No clear digital marketing targets
No clear business roadmap
Aged on-site kiosk and POS with limited digital merchandising capabilities
Poor understanding of their customers
This all resulted in reduced customer experience, limited data collection and analysis, and low staff engagement. They knew they had to do something and eventually figured that the cloud's ability to offer reliability, security, scalability, ease of deployment and maintenance, and managed budgeting would solve their demographic problem.
They also wanted a system that would encourage visitors to:
Visit the Institute
Join the membership, donorship and events programs
Redistribute the Institute's messages across multiple digital channels
Add value to the Institute's digital presence by volunteering through groups, blogs, and discussions,
Purchase items the online and physical stores
The ICA needed a system with a customer-centric focus.
By combining these aspects, the Institute of Contemporary Art aimed to drive the concept of a customer-centric approach which would increase ROI from their digital marketing.
The Institute of Contemporary Art needed to change their computer network. Their old, on-site Blackbaudsystem no longer served the institution or its visitors. As a part of their digital transformation, they decided that to go with a customer-centric, cloud-based solution.
They also wanted their new system to help them:
Manage customers
Store and manage digitized artifacts
Provide an online and physical POS
Provide a dynamic and multi-channel online presence
To achieve this, the Institute integrated Veevart with HubSpot through customizations from Cetrix Cloud Services.
Veevart, a Salesforce CRM solution specifically designed for galleries, museums, and cultural Institutions, provided the Institute with facilities such as visitor and membership management, ticketing, kiosk, POS, and artifact management.
Simultaneously digital marketing platform brought in, the innovative and strategic digital tools required to achieve the Institute'sbusiness goals.
Were a little daunted about the whole process, actually, we were nervous
Head of Curation
The packaged solution was anintegration of the two systems together with custom scripts and interfaces, creating a bespoke Collections Management System that streamlined the ICA entire operation.
Throughout the process, the migration went through a series of small steps, starting with the high priority areas. This migration allowed the institution to seamlessly transform without inconveniencing their customers.
The changes began as the Institute of Contemporary Art revealed its new connected, collaborative, secure, accurate, centralized, universal, and user-friendly digital platform.
With the visitor insight from Veevart, the Collection Management System built digital pictures of all the institution's artifacts with complete, in-depth documentation for each. the ICA could now document every asset they had with better reporting, asset barcoding, conservation management, and digital asset management than their old Blackbaud system
Meanwhile, digital marketing platform created living spaces for visitors to explore, learn and share those pictures from both the ICA's website and from kiosks situated around the museum. Through it all, the ICA could automatically track them across the website, social media, and campaigns.
The platform also brought the institution:
Improved staff performance and engagement
Reduced time-to-market for changes
Improved booking for both customers and institute staff
Streamlined membership and donor management
Hugely inflated social media presence and public interaction
Increased revenue from store, membership, and ticket sales and donorship
Increased customer satisfaction
This brought the institute dramatic improvements to its membership visitor conversion rates for the 2017 season. Plus, the museum staff finally had a handle on digital marketing with the confidence that their message will be heard for the foreseeable future.