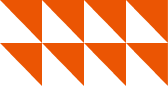 Salesforce Enabled MACU To Advanced Their Customer Engagement Strategy By Improving Staff Capability And Confidence.
"Salesforce enabled us to personalize our customer experience and improve our enquiry conversion rates."
MACU identified the need to improve their customer support and engagement strategies in order to provide a more streamlined and rewarding contact experience. They also found that their student support services were spread over a number of channels and that they needed to combine them under a single umbrella. In short, MACU required a single system, accessible over various platforms which would allow them to more effectively manage a customer-oriented community and execute an improved strategy for better customer engagement.With our help, MACU were able to highlight their needs which included:
Utilizing a holistic view of their existing and potential customers and as a result which would create a viable customer community.
Develop a strategy for optimal customer engagement to a level where customers felt like individuals.
Seamless unify support across multiple platforms such as Windows, iOS, mobile and the web.
Improve knowledge sharing between departments.
Improve best practices among team members.
Through the implementation of a cloud-based portal, MACU were able to access the details of every previous, current and prospective student across campus departments on and off site. Staff could, in effect, collaborate on customer information and affect future interaction, all on one unified platform. Any given member of staff could seamlessly engage with a customer as if they were a single point of contact for that customer; each customer would feel truly individual. Using the tools available with Salesforce, they could develop a team-wide strategy for optimal customer engagement including the use of information process flow mechanics. They could utilize their Salesforce cloud platform to facilitate knowledge sharing between departments using the centralized cloud storage and multi-channel access features. The portal had in-built security features which would give them the peace of mind they required. They could develop best practices among team members by creating contact templates and work flows. These work flows allowed Mid-America Christian University to use automated customer contact experiences, enquiry follow-ups, automated surveys, and student monitoring. Salesforce also enabled the organization to provide customized support process flows for the admission of students to the University, tailored to the relevant course.
After the implementation of the Salesforce portal, Mid-America Christian University were able to identify improvements in their following business areas:
Higher conversion rate from prospective contacts to enrolled student.
Almost 100% eradication of dropped or unassigned customer enquiries.
An improved strategy for customer engagement which in-turn improved staff capability and confidence.
Improved access and confidence, both on and off campus, in using the CRM system. This also facilitated an improvement of knowledge-sharing between departments.
Higher customer satisfaction rates: based on before and after Customer Service Questionnaires.
The automated work flows improved the organization's practices which resulted in more complete and higher-standard data.