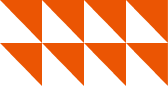 Agilence Inc. Implements An Automated Expressway Between HubSpot And Salesforce
Salesforce for Nonprofits
Leaders in next-generation reporting solutions, Agilence Inc., offer store-level reporting systems for retail loss-prevention and operations. Agilencehad identified the need for a link between their front-facing lead-generation team, and their customer-oriented sales team; they required a holisticintegration between their marketing and sales processes as currently, they were operating as two distinctly different entities.
Agilencefound that despite their best efforts,the gravity of leads brought from the front end of their business was being lostduring the transfer process to their sales team. This was resulting in a loss up to 40% of lead conversions due to incorrect categorization, loss of urgency, duplication, and loss/alteration ofinformation. There was a lack of unified understanding and cohesion between their marketing and sales teams. As existing users of HubSpot and Salesforce, Agilence had considered the standard out-of-the-box integration provided by those systems, but had decided that it would be insufficientto meet their requirements.
Consequently, Agilience began to search for a more suitable bespoke solution which would provide aunified picture of theirsales funnel.Agilenceapproached Cetrix Cloud Services with the requirement to investigate and provide an expert and tailored solution to this requirement
Cetrix Cloud Services began their assessment of Agilence by a series of discovery and knowledge-gathering reach-outs to the organization's marketing and sales directors. From these communications, Cetrix could fully understand Agilence's current processes and in turn, begin to develop a digital marketing and sales process betweenthe two departments. Cetrix were also able define best practices for both lead creation and lead management, and create a roadmap for the allocation of theseclearly defined practices to the relevant platform.Cetrix's unique skills and experience in this paradigm meant that not only were they in a unique position to visualize what was possible, but they were able to use their team of expert programmers to deliver their vision.
As part of this unique solution, Cetrix could incorporate data validation and cleansing processes which wouldreliably and autonomously analyze, approve, and classify leads according to rules. Essentially, Cetrix proposed to create an autonomous link between Agilence'smarketing database and their sales database, allowing activity and information to flowand in a controlled manner between the two.
Agilence found that the integrated approach provided by Cetrix software allowed a seamless experience between the two systems far exceeding what they had anticipated. They found that thestreamlined processenabled analignment of leads and processes between their marketing and sales teams as if using a single platform. They were quick to point out that as a data-centric organization, this closed-loop integration enabled them to make improved, more informed decisionson the quality and validity of the leads. Complementing this, theimprovement in data quality manifested ina more rationalized base of clients, enabling the sales team to improve lead-nurturing capabilities and improve customer relationships.
Agilence also found that due to their more-highly defined funnel between the marketing and sales teams, the organization is now able to achieve a more positive and inclusive relationship between the two; a big non-tangible benefit!
Asked if the organization could sum up their gains through the evolvement process, Agilience felt that were now able to distinguish themselves from their competitors through animproved delivery of service.