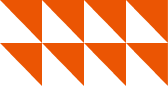 PEEX Found That Within A Short Period Of Time They Were More In Control Of Their Data Than Ever Before.
"The net result of implementing Salesforce was that the organisation felt they have never been in a better position for the future."
PEEX provide innovative solutions and training that can be integrated with existing business models using the most advanced methodologies and technologies. They specialize in the Healthcare sector and have their own in-house health professionals. PEEX needed a business solution which would be able to utilize legacy data whilst improving their customer relationship management abilities. One key feature of the new system was that it should support them in raising client engagement and interaction to a new level. They aimed to achieve this though targeted marketing, and immediate and persistent data access. They envisaged that by raising their game with client engagement, it would lead to higher sales, higher retention and more repeat business; ergo, higher profits. They were keen to keep their existing business mechanisms such as using Sales Paths to follow customer leads, and being able to represent individual training courses on the system.
We were able to provide PEEX with a solution that exceeded their requirements. Because of the flexibility of Salesforce, we could use its Sales Case feature to represent PEEX's Sales Paths which would allow them to track every part of the process. We were also able to use Salesforce's Products facility to manage their training courses into groups called Price Books. Their existing data was imported from their previous system through Salesforce's Data Loader facility.
PEEX's new package would:
Be able to track individual clients through one or multiple Sales Paths.
Allow any member of staff to run with any Sale Path as if it were their own.
Allow categorization of clients, training courses and Sales Paths into groups and allow reports to be created from this data.
Access some of their existing data such as clients and previous sales.
Be able to represent Sales Paths, client, sales and training courses as individual entities within the system.
Through the system PEEX found that within a short period of time they felt more in control of their data than ever before. Their client records were more accessible and better ordered which itself, made their usability much improved. They felt because of the better organisation of the information that they held on clients that they knew them better. This fed into better interaction and improved relationships. They stated that through the use of Salesforce's Case facility, they were able to better identify client's needs and tailor their approach to them. They also found that data they were collecting on clients was much more organised and targeted and that reports were leading them to newer methods for identifying potential new sales. The net result of implementing Salesforce was that the organisation felt they have never been in a better position for the future.