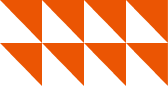 Country Education Foundation Have Seen Improvements In Their Grant Provision System Through More-Streamlined And Universal Processes.
"We are able to give our partners and volunteers access to the data they need to provide effective grant decisions in a more timely manner."
Moving from a community-based local organisation to one spanning over 40 local education foundations, Country Education Foundation were looking for a CRM package which would allow their staff, partners and volunteers to be able to collaborate and manage contacts and applications on an understandable and easy to use platform. Their legacy system was not suitable for cross-network collaboration and so a new, reliable system was sought. The over-riding aim was to achieve a distributed system which would enable Country Education Foundation to more effectively provide grants. One of their key stipulations was that due to the variation in the community that would be using the system, it should be easy to access, intuitive and understandable for all.
We worked alongside Country Education Foundation to tailor a bespoke system which would suit their requirements now and into the future. The key areas for a successful system were identified as:
Easy and centralised access to information across the country and beyond.
A intuitive user interface which would make it easy to use for staff, partners and volunteers, some of who may not have used CRMs in the past.
The ability to collect and organize data on prospective and successful candidates. To be able to produce reports from this data.
Bespoke data entry forms to be employed as part of the candidate application in order to simplify the process.
Self-management of own data.
Through the system, Country Education Foundation have seen improvements in their grant provision system through more-streamlined and universal processes. Users are greeted with a simple to learn interface and menu system which gives them the confidence and encouragement to make the most of it. Through the use of bespoke data entry forms, users can efficiently create and update candidate records and manage their grant-related data through a much more ordered process. Users seem more inclined and motivated to use the system as compared to the previous legacy system. Salesforce provided Country Education Foundation with the ability to access better reporting features and to create their own accurate and dynamic reports. This has provided the management team with the tools to update their grant application process and make strategic decisions for the future. They have also been able to make use of tools which identify those users who are exceeding expectations, and learning from them – a truly novel experience. The web-based system means that they no longer experience geographical access problems; each user can access the system as if based in the head office. Data quality and availability has improved, and live data is accessible immediately from any location.