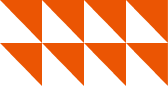 Salesforce Has Enabled House Of Blues To Take Control Over Its E-Marketing
"With Salesforce, we could create dynamic reports which told us exactly how our customer were interacting with our email campaigns."
Although House of Blues (HoB) had conducted many email and newsletter campaigns previously, they realized that the feedback they were getting returned from them was inadequate. For HoB to be able to identify those campaigns where most successful, they needed the facility to more clearly define who the campaign goes out to, and how it was received. With email campaigns becoming such an important aspect of their business model, they needed to find a better mechanism through which to drive theirs forward. House of Blues identified that for their email and newsletter campaigns to be achieve optimization, they needed:
Better targeting: Campaigns should only be sent to customers who would find the information relevant. They wished to be able to create campaigns which were personalized, pertinent, and in some cases, based geographically on their venues.
Better Feedback: The campaign system should feed back more data about how it was received by customers. They wished to know who opens their emails, who clicks and which links are clicked. They even wished to know who had disregarded the email or newsletter.
Email Work-flows: HoB wanted to make their customer contact experience as trusted as possible. As part of this, they wished to create work-flows relating to given scenarios. E.g. when a customer signs up to their newsletter, they required an automated series of 'welcome' emails.
We recommended that HoB should use Salesforce and Salesforce's Marketing Cloud to achieve their aims. Whilst Salesforce would be used to gather, organize and host their data, Marketing Cloud would utilize that data to create targeted marketing campaigns. Data would flow seamlessly between the two platforms. Salesforce would be used to identify the target customers for each campaign, and would provide the personalized data which would be used in the media. It's filtering and searching capabilities would make this easily achievable. Marketing Cloud would be used to create the dynamic, engaging media content and the mechanics behind automating a campaign. It would also gather the data fed back from it, and pass it back to Salesforce. Finally, work-flows could be created in Salesforce to automate series of emails such as when a new customer signs up for their newsletter.
Salesforce has enabled House of Blues to take control over its e-marketing. With its advanced data sorting and filtering tools, they could more quickly and accurately identify target groups for campaigns. Using Salesforce's reporting tools, HoB could see exactly which campaigns were inspiring customers, and which were not. They were able to see which customers opened their emails, which customers clicked links and which links were being clicked. The feedback process even encouraged HoB to try campaigns and new templates just to see what results they would receive. They liked the drag and drop design GUI of Marketing Cloud which made their emails increasingly engaging. This was a learning process and they certainly made the most of it. One area that HoB had been particularly keen on was in creating automated series of emails such as the Welcome-Confirm-Reward set that each new sign-up received. They found this essential in creating the much sought trusted customer-client relationship. HoB described an almost immediate 14% increase in campaign engagement together with a direct sales increase of 38%. They identified higher engagement especially with their special events newsletters, and their venue newsletters achieved an increase of 12.4% on CTRs.