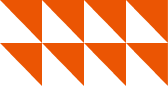 By Outsourcing Their Digital Marketing, Venice Consulting Were Able To Concentrate On Their Own Business.
"We were surprised to find that after only a short period, our business had advanced in a number of directions."
Venice Consulting Group have been in business since 2001. Despite their successes, they found that their online presence needed developing to bring it in line with their expectations. They were particularly interested in increasing their brand awareness and the quality of their on-line content. They were also interested in extending their lead generation capabilities, and marketing and PPC opportunities. VCG realized that they needed an organization with the experience and the skills to move them forward with this. Having undertaken previous work for VCG, they requested we undertake an on-going retainer contract to support the continued development of their business.
We supported Venice Consulting over a number of months through HubSpot's Inbound Marketing Plan. The plan enabled them to free up resources to concentrate on what they do best, i.e. run their own business, whilst letting ourselves, the specialists, plan their marketing. By outsourcing their digital marketing process to ourselves, they benefited from:
A fixed marketing budget – no more sky-rocketing 'in-house' costs.
Our expertise and experience; they could benefit from our proven marketing techniques.
A team of specialist who would remove the 'pain' of digital marketing from them.
The Venice Consulting Group were delighted to find that during the period of using our contract services, their business had advanced in a number of directions. They found that:
They had a professional team behind them driving their marketing forward and moving it in direction that they could never have envisaged.
Outsourcing was more cost effective than 'in-house'.
They experienced sustained growth in webpage visits, lead generation and marketing automation.