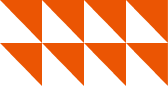 HubSpot Empowered Anonos To Increase Their Lead Generation Very Quickly.
"Our webinars were quickly producing new, relevant leads."
Anonos was a tech start-up who use technology to maximize the business value of data whilst at the same time, dramatically increasing privacy, security and anonymity. Embracing GDPR data safe haven requirements, Anonos provides the technology to manipulate data by secure and non-identifying methods for analytics, artificial intelligence, machine learning, and digital transformation. Anonos needed a from-scratch, rapid, soft-launch program before their first webinar went live in just two weeks. Their requirements were:
Rapid soft-launch for their business including:

A

limited two-week timescale

.

Webinar promotion

aiming for 200+ registrants through multi-channel marketing.

Integrated CMS platform

providing analysis and assessment ability.
Through the implementation of a HubSpot platform, we were able to give Anonos a strategy which would deliver a quick-to-market launch.
With our assistance, Anonos were able to:
Deliver regular blog posts

promoting the upcoming webinar

, and containing niche-related content.

Run

multi-channel promotions

with a focus on frequent, short, and high impact messages on LinkedIn and other social media channels.

Create

relevant, engaging and attention-grabbing

landing pages to support marketing messages and yield timely leads.
Anonos were overwhelmed by the response they got from the company launch. Going from a company start-up level with no web presence, we provided a solution which would enable them to hit the ground running. All this with only a two-week lead.
With our expertise, Anonos were able to:
Successfully launch their business within two weeks including:
Achieving

extraordinary success

with their launch seminar, signing up over 500 registrants,

more than double

their target.

Establishing a

corporate web presence

rapidly through the creation of a website.

Promoting their webinar

and brand through

social media channels

such as PPC on LinkedIn.

Develop their

business marketing profile

,

lead management and nurturing strategies

using

analysis data

from HubSpot.
Anonos felt that HubSpot had given them the ability to accomplish an outstanding business launch within a very limited time period.