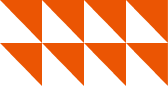 Workflow Automation Led Nimmersion To Digital Marketing Success.
"We were able to use HubSpot's built-in tools to nurture leads from visitors into customers."
Nimmersion needed a platform which would support a soft-launch of their business services. They required the creation and deployment of a website, a social media presence, and marketing automation with lead nurturing abilities. By combining automated marketing campaigns and inbound lead strategies, Nimmersion felt that they would be able to rapidly advance their market presence.
Nimmersion identified the following as key areas of their business launch:
Website: Design, implementation and management including a landing page.
Dynamic Social Media: Support for blogging and material creation.
Marketing automation through campaigns.
Workflows: Lead nurturing, inbound marketing, and market analysis.
CMS/COS: Creation and management of digital assets.
Nimmersion approached us with a view to kick-starting and driving their business launch. We undertook market analysis to clarify their current position and to identify their marketing needs. But this was just the beginning; the HubSpot platform we created also provided Nimmersion with:
A User Experience analysis of their existing website which led to the creation and implementation of a new optimized site.
Set up and configuration of a HubSpot platform utilizing the benefits of a Professional Plan from which to manage their digital marketing.
Create expert workflow automation for many of their marketing tasks.
Produce lead nurturing techniques to transform visitors into customers.
Automate and manage their marketing campaigns for better targeting and timing.
Provide feedback and analysis on campaigns to iteratively improve their quality. They were able to identify keywords, prospect profiles, and create effective calls-to-action.
Nimmersion found the HubSpot platform to be an essential catalyst in the launch of their business. The integrated system allowed them to implement effective and rapid marketing techniques to maximize results.
They identified that through the use of HubSpot's platform, they could:
Create bespoke workflows which rationalized their processes and optimized returns. They found the iterative nature of the platform meant that it was simple to refine workflows.
Using the knowledge available in HubSpot, they were soon producing their own lead nurturing techniques and could identify from metrics, those which were most effective.
Dynamically create effective landing pages and successful blogs.
This led to:
Increased web presence.
Success through their use of HubSpot's blogging tools.
Increased client conversion base through effective and timely nurturing
More targeted marketing through analysis, use of client profiles and inbound data.