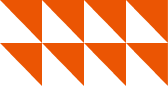 Streamlining Success in Real Estate Investment with Cetrix
In the bustling world of real estate investment, Partners Finance stood as a stalwart player, seeking to elevate its game further. The challenge they faced was a common one-bridging the gap between their expansive marketing efforts and efficient lead management. They were engaging in large scale commercial real estate projects, targeting high net-worth individuals with a keen interest in investments exceeding $10 million. The company had previously utilized various marketing tools, including LinkedIn, Instagram, and Google ads, but these tools were disparate and lacked integration. This made it challenging to manage and follow up on leads effectively, resulting in inefficiencies and potentially missed opportunities.
Enter Cetrix, a dynamic company specializing in Salesforce and HubSpot integration, lead generation, and marketing services. Recognizing Partners Finance's hurdles, Cetrix devised a comprehensive solution that would revolutionize their approach. They seamlessly integrated Partners Finance's marketing efforts with Salesforce, connecting the dots between LinkedIn, Instagram/Facebook, and Google ads. This was achieved through strategic use of Zapier to automate lead creation directly into Salesforce.

Furthermore, Cetrix added a layer of refinement to Partners Finance's lead quality. They designed and implemented a filtering mechanism in the form of a web form on the company's website and Instagram. These questions not only improved the quality of incoming data but also ensured that only the most promising prospects reached the next stage of engagement.
The transformation was nothing short of remarkable. Partners Finance went from managing scattered marketing efforts to having a centralized hub in Salesforce where all leads were intelligently organized and automated. This shift allowed the team to streamline their lead management process, resulting in quicker response times, more targeted follow-ups, and enhanced conversion rates.

The seamless integration of marketing tools and Salesforce also provided Partners Finance with a holistic view of their campaigns' effectiveness, enabling them to make data driven decisions. The incorporation of the filtering mechanism significantly improved lead quality, saving time and resources that would have otherwise been invested in pursuing less qualified prospects.