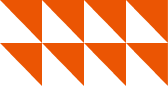 Our New Content Strategy Was Proven To Increase Our Web Activity By 277%.
"Since implementation, our landing page is returning 50% more leads than before."
Oculus Health operate a Primary Care management platform that connects health providers to patients. They are positioned in the market-place as a service provider that support and cooperate with primary care physicians to facilitate their cooperation with the government MACRA Care Program. The catalyst for Oculus Health to approach was the realization that they were not capitalizing on this unique aspect of their service.
Oculus Health requested that we undertake an assessment of their current digital marketing strategy and produce a blueprint for moving it forward.
We undertook an extensive assessment of Oculus Health's current digital marketing strategy, and a market analysis including comparisons with their main competitors. We found that only 20% of independent practitioners were aware of MACRA legislation and that Oculus Health had a distinct advantage through their MACRA support provisioning. We proposed that they should use this unique aspect of their business to its maximum. We recommended that Oculus Health should:
Leverage their unique MACRA support provisioning by:

Using an

education-based approach

to inform visitors of the achievement of MACRA compliance through use.

Using an education-based approach to

drive their inbound marketing

strategy.

Deliver

context-aware content

throughout the customer's purchase journey.

Create a new

w

eb

site

and

l

anding

p

ages to

support the content

.
By promoting the uniqueness of their MACRA support as we proposed, Oculus Health saw immediate business benefits. They highlighted the following:
The

initial assessment

of their business domain and existing digital marketing

enabled them to

identify a distinct marketing strategy

.

The education-driven approach to web content

has

increased their web traffic

by 277%.

An

increase in leads

served by the improved web presence.

An

increase in lead conversion

which they

attributed

to their context-aware content during the customer's purchase journey.