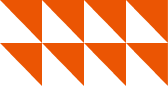 Acrisure: Navigating Complexity in Quotation for Diverse Software Licenses
Once upon a time in the bustling realm of insurance, Acrisure, a leading global insurance brokerage, faced a daunting challenge. Their existing customer relationship management (CRM) system, Zoho, was struggling to keep up with the intricate web of software licenses and cloud services they offered. Selling licenses for various software applications with differing terms and conditions, combined with the added complexity of cloud service offerings, made the quotation process a labyrinthine endeavor. The variability in client needs further compounded the situation, resulting in intricate quotes that required meticulous customization.
Enter Cetrix, a visionary technological ally,armed with a transformative solution. Recognizing the need for a substantial overhaul, Cetrix spearheaded the migration from Zoho to Salesforce for Acrisure's CRM needs. However, the true gem of innovation lay in the implementation of
Salesforce CPQ
(Configure, Price, Quote) for Acrisure's quotation process. The challenge was not just technical, but conceptual. CPQ enabled Acrisure to systematize and automate their intricate quotation process.
Each client's unique demands could now be translated into the system, generating accurate quotes that considered software licenses, durations, and cloud services. The intricacies of bulk pricing for licenses were seamlessly woven into the solution. Cetrix collaborated extensively with Acrisure to unearth every nuance of their diverse offerings, ensuring that the CPQ system was custom-fit to address their complex requirements. Integration of ZoomInfo, a powerful sales intelligence tool, added an extra layer of dynamism. This synergy empowered the sales team with comprehensive insights into potential clients, further enriching the quotation process.
The implementation of the Salesforce CPQ system marked a significant turning point for Acrisure. The previous days of struggling with convoluted quotations were replaced with a newfound efficiency. The once-complex process, with its myriad variables of software licenses, durations, and cloud services, was now seamlessly orchestrated by the CPQ system.

This achievement wasn't limited to the technical realm alone. Alongside the technological advancements, the entire CRM process underwent a comprehensive redesign. This ensured a unified experience for both Acrisure's clients and internal teams, promoting cohesion and fluidity.

Practical outcomes spoke volumes about the success of the project. Quotation turnaround times saw a marked acceleration, leading to a substantial boost in accuracy. As a result, client satisfaction levels experienced a notable upswing. The project's success was a harmonious blend of technological innovation and human-centered design, encapsulating Acrisure's journey toward enhanced operational excellence.