How do you improve your financial CRM?
Statistics compiled by Forbes report that 72% of Chief Executive Officers say that they are focusing on improving both customer individualization and responsiveness to make sure that customers are content. As a result of this emphasis, a large number of companies are beginning to realize that customer relationship management (CRM) systems can be a very powerful asset.
While CRM was once little more than a detailed Rolodex, today CRMs involve complicated software that can be used for online businesses. Many companies, however, have been left wondering exactly what can be done to improve their CRM.
The ideal CRM should improve productivity at an affordable rate while also creating a stronger relationship with customers. This article will discuss the 7 steps that companies, in particular, financial businesses can take to improve their customer relationship management system.


Step # 1 - Specify Who Your Target Audience Is
CRM can help you to identify who is interested in a specific financial product. Rather than rely on potentially incorrect assumptions about who buys what product, use definitive evidence gathered through your CRM to make such an analysis. Some of this data includes dislikes, likes, shopping history, or shopping patterns.


Step # 2 - Synchronize Details
It is critical that companies make sure that CRM is automatically in sync with all relevant employees' calendars. This, however, is not the only type of synchronization that should occur.
Each advisor should also make sure that their meetings and to-do lists are scheduled in CRM. The best CRM programs present individuals with the ability to synchronize between an Outlook email and a Google calendar.
Once you have determined who comprises your target audience, you can begin to work on preparing really targeted marketing strategies and sales pitches. Information gathered from CRM can result in your business obtaining the maximum benefits from existing customers as well as identifying the best prospects, boosting sales and profits.
Example: A company mistakenly believes that an attribute makes a group of customers inclined to buy a product. By using CRM, it is determined that a second element actually creates a likelihood to be interested in a product. As a result of using CRM in this case, the company is better able to focus on who the product's target audience is and can use this to drive sales across its existing customer base as well as to pursue the best-fit prospects.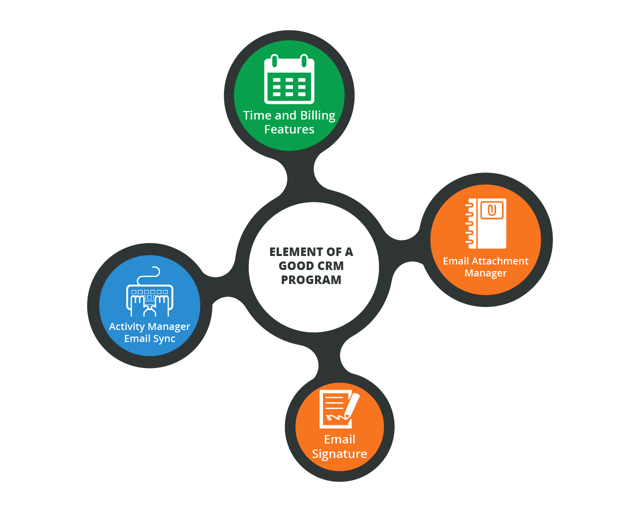 Example: A CRM program does not sync to a smartphone or mobile device. Given that advisors are not always in the office and need to be able to sync on the go, the employer should consider using a different type of CRM, which would greatly improve sales team efficiency.
Salesforce CRM platform leverages the cloud, allowing all members of your business to collaborate across any channel or device easily. Information is collected, analyzed, and stored automatically, and can be accessed and updated in real-time to give a complete picture of your clients and respond to their needs and requirements.
Step # 3 - Personalize Customer Service As Much As Possible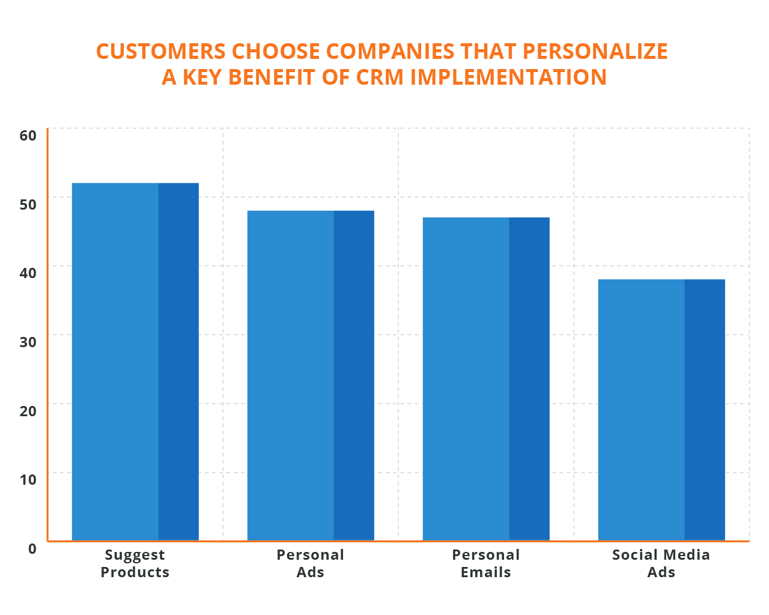 Target Marketing reports that 48 percent of customers spend more after personalized e-commerce efforts are taken. CRM should be used to gain insight into what customers prefer. There are many successful ways in which companies have discovered that CRMs can be used to meet the unique goals of clients, including sending email offers that are related to items previously purchased by a consumer.
No matter how CRM is utilized, you should strive to observe customer touchpoints through multiple channels and understand the browsing history of customers in addition to key demographics.
After recording this valuable information about what makes each customer or group of customers unique, you need to determine how to make a positive experience based on each customer's unique needs:
Following up on a customer's experience and keeping track of important dates in the company's relationship with the customer is one way of guaranteeing a positive experience

There are a variety of programs that can be used to monitor this information including Close.io, Excel, Kovida.is, Microsoft Dynamics and Salesforce Financial Services Cloud

.

Example: A brokerage wants to begin marketing to consumers who have expressed interest in a financial product but have not bought through the business before. The company uses CRM to determine who has expressed interest in a particular product, or can be identified as having those identifiers that make them a good candidate for conversion, and then makes a special offer to these individuals.

Salesforce CRM affords a 360-degree view of top customers at both a personal and business level. This ensures the conversation you're having with them meets all their needs and engages them in the way they want.
Step # 4 - Stay Up-To-Date
One of the essential parts of improving the quality of database management is increasing the rate at which information is kept up-to-date.
There are several reasons why keeping CRM up-to-date is helpful. Individuals who are located on the frontline of your business gain security from up-to-date information because this information is a strong indicator of reliability. Many companies choose to make sure that the information used by CRM is up-to-date by using the cost-effective and efficient method of asking customers if the information is still valid during direct contact.
Other steps that you should follow to make sure that your customer and prospect information is up-to-date and accurate include cleaning data with updated firmographic variables, eliminating duplicate records, and making sure that email addresses are kept clean. Additionally, by making sure that CRM information is kept as accurate and current as possible, your employees can increase the strength of your brand's relationship with consumers.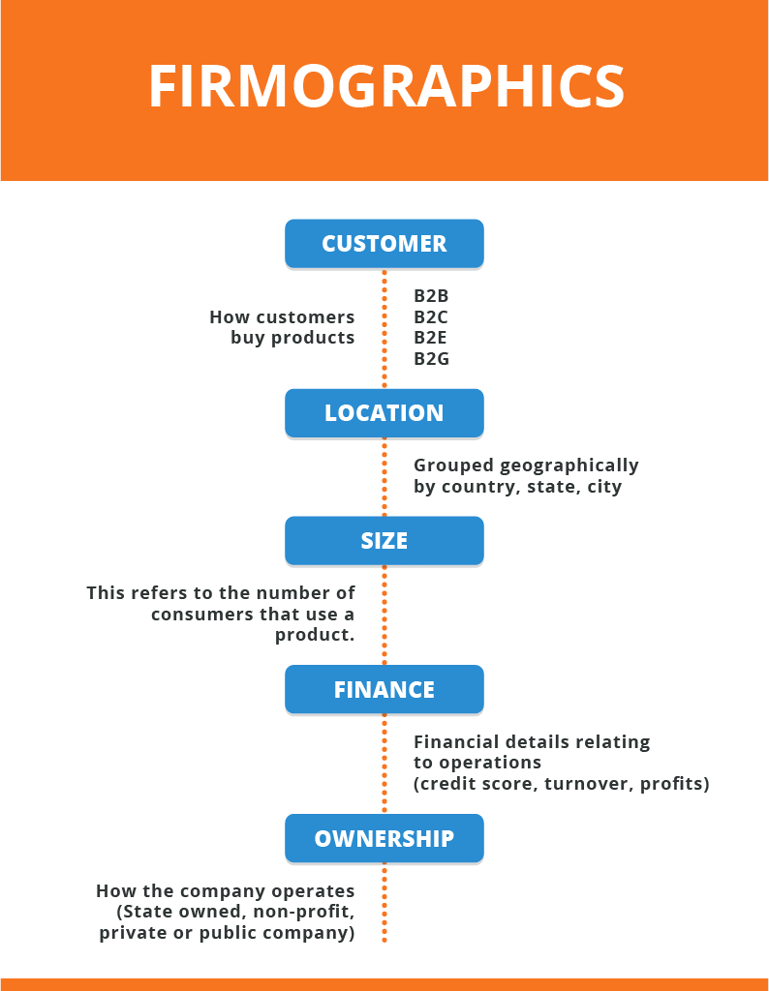 Example: A company frequently monitors results recorded in its CRM program to make sure that marketing is accurately sent to the correct physical addresses. As a result of using the system in this way, ensuring data is accurate and clean, an increased number of consumers receive marketing connected to a product and the business saves money.


Step # 5 - Integrate the Customer Relationship Management System
It is imperative that any relationship management system you use is integrated with other software programs that are used by your firm. The best CRM integrates calendar programs, email, and marketing because they are databases of communication information and should be an essential, mobile, and easy-to-use part of any client interaction regardless of where this occurs:
Face-to-face

Over the phone

By mail or email

Online, including mobile
The reason why integrated CRMs are better is that employees who interact with customers are able to easily access this information during any digital or physical interaction. Access to this information allows your staff to create a seamless, more personalized, and empathetic relationship with a customer or client. In the best cases, the integration of CRM results in predictive marketing models, including predictive lead scoring through the application of artificial intelligence.
Considering these benefits, a system that cannot be integrated is likely to be less powerful than other CRMs and in fact, will contribute to data and operational silos within your business.
As a result, CRM should never be thought of by a company as a standalone sales automation system or a program that is limited to sales.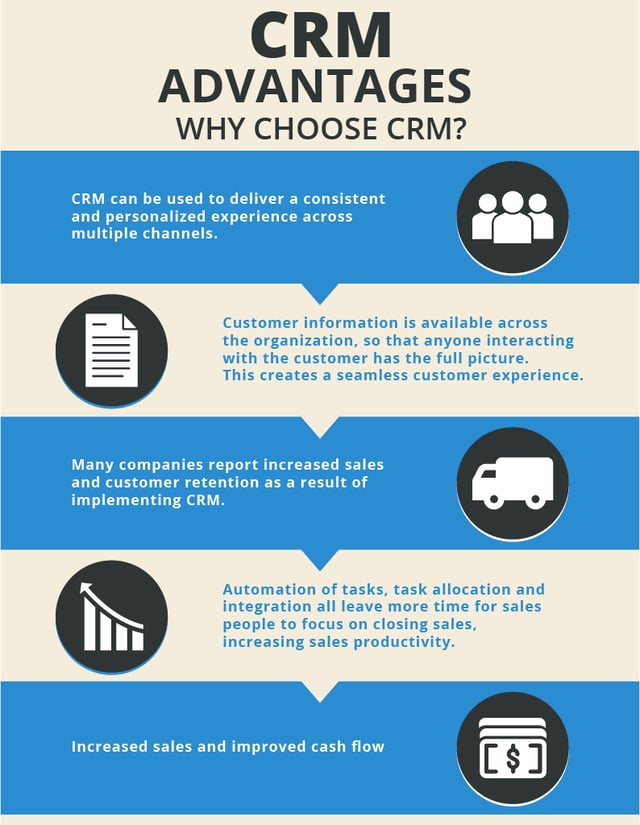 Example: A company integrates its systems throughout all aspects of its sales division. As a result, the advisors are able to anticipate how a product will sell before the product is even released into that market.
Integrating customer data onto a single platform helps you to understand your customer journey more fully - Salesforce can help identify and capitalize on opportunities for cross-­selling and create personalized offerings of products and services for each individual.
Step # 6 - Effectively Train Your Team
You should focus on training your employees on the effective use of your integrated systems. One of the best ways to teach staff is to identify those individuals who have an in-depth understanding of technology and those individuals who learn quickly. You should then schedule sessions to train these employees first about how to get the most out of the CRM program.
These sessions should make sure to discuss what elements are in the system, in addition to just being a database. Ensure everyone retains the salient points of training by providing strong reference material.
This training should extend not only to salespeople but also to customer service employees, help desk employees, and other individuals who might interact with clients or deal with aspects of their accounts.
Businesses that fail to effectively train employees about how to use a new system often fail to deploy the system.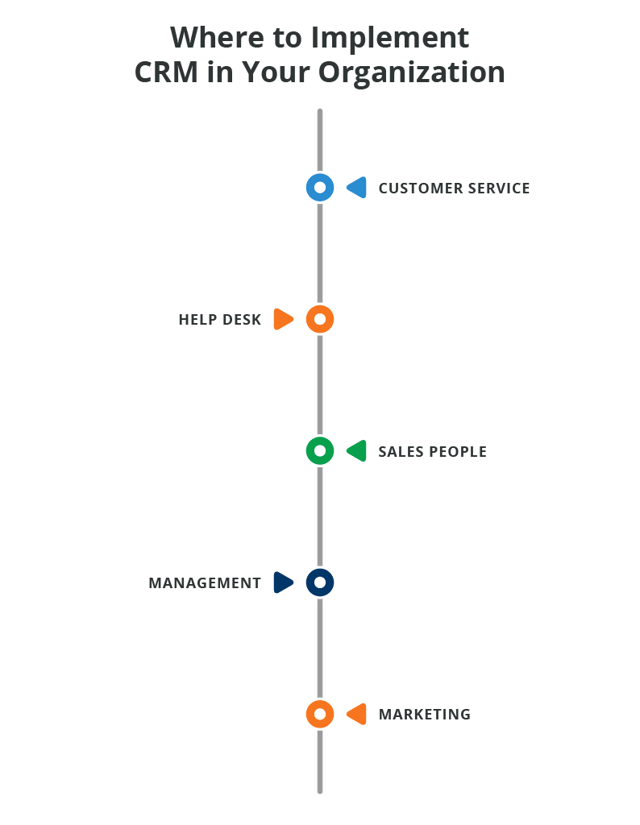 Example: A company trains some of its customer service employees who enable the company to offer a more personalized and enjoyable experience to its consumers.


Step # 7 - Maximize Improvements
Remember, there is always room for improvement. Listen to what the employees say about how to evolve the system. Because there are a large number of potential changes that will be proposed, it is important to prioritize the changes that will improve strategy, tactics, and operations, and only pursue those changes that will 'make the boat go faster'.
Example: A bank receives feedback from each of its workers, but chooses to focus first on the changes that would create significant impacts on its strategy of improving cross-selling to existing customers.
Both small and large financial organizations must face the challenge of gaining new customers but often, more importantly, building on existing customer relationships.
By following these tips to properly emphasize not just the CRM program but its optimal application throughout sales and customer service and even back-office functions, you can get the most out of your system.
Need help with deciding which CRM is right for your financial institution? Contact our consultants and we will work with you to devise the perfect integration strategy, approach, and plan that will work with your budget and current infrastructure.