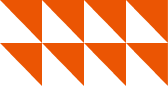 Sound Transit Resolved Complex Compliance Requirements Using AgilePoint.
Sound Transit, a metropolitan public transport agency based in the US is the Central Puget Sound Regional Transit Authority serving the greater Seattle, state of Washington. It offers operational services such as commuter rail, light rail, express bus services and regional fare card system.
The US Federal funding regulations required sound transit system to adhere to comprehensive certification process which requires about 5000 certifiable items for each of the expansion phases that covers initials to final design as well as construction and work-in-progress operations of the sound transit system. This certification process posed serious challenges to Sound transit system in the area of organization and technicality such that;
The design and construction teams lacked communication at the same time, its software and documentation tools were different.
The large size of documentation limited the ability of the auditors to find and evaluate the right documents needed to ensure compliance.
In addition, the project size of sound transit, increased from about $3 billion to more than $50 billion, thereby preventing the pre-existing documentation and workflow capabilities of the authority to meet the needs of the increased initiative.
These great challenges threatened the continued work-flow and documentation process of Sound Transit system, so they called in OTB solution which is a professional services company with specialty in the development of applications for rapid operations transit. The low-code platform from AgilePoint was then recommended by OTB to;
Create metadata and design new business processes.
Implement four multi-related applications.
Enhance applications in relation to ongoing needs.
Transparency and visibility was increased with AgilePoint:
Initially, Sound Transit made use of spreadsheets, email, Microsoft SharePoint and a shared network drive. Cristina Fonseca, a senior system safety specialist for Sound Transit explained - "The software was siloed", "the construction team did not know what kind of documentation was being provided or what the design team was up to". At the same time, it was difficult finding the documents required by the auditors; it was a difficult time for everyone.
AgilePoint-based applications were very useful in removing the silos and equally increased end-to-end visibility for all parties. "During the final design phase by agile point, what designers mentioned goes into the constructions phase and the construction team can now see the information and documentation laid out in the design phase", Fonseca added that, "At any phase of the project, the project team can now see what kind of documentation that has been provided for each certifiable item in AgilePoint".
In the area of flexibility, it was easy to meet the needs of different departments by tweaking the existing AgilePoint applications. Also, this application facilitates the work of the auditors. Normally, auditors lok at a sample of all the items we are certifying, but AgilePoint offered them ID's which provided them with easy access where auditors can easily look up documents based on ID's.
Because hand-coding are time consuming, low-code tools are predominantly associated with resource -limited enterprise application development teams. OTB solutions provided coding expertise whose consultants had experience in tools such as K2 and TIBCO that required hand-coding, but AgilePoint provided the tool of choice. According to the senior manager at OTB solutions, Dick Federer, "Code is not the best way to incorporate processes, with AgilePoint, we can avoid rework and mitigate failed audits". AgilePoint made it possible for OTB to be more responsive to changing customer needs which brought about a more valuable business partnership between them and Sound Transit.
Better Business outcomes:
When the need to update existing applications or the development of existing applications all together arose in Sound Transit, OTB made use of AgilePoint to facilitate the reuse and extension of existing applications components in order to speed up the development of new applications.
Reuse did not only reduce the time requirements and cost of new applications, but, it was handy in facilitating consistent user interface and process behaviors across applications. The consistency it brought, further promoted good network across organizational silos. The end outcome was a better business results across all ends of Sound Transit's capital projects and going further, better and a much safer service for the citizens that enjoys its services.