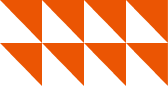 Salvation Army Accelerates Automation By Reducing Development Cycles Up To 80%
One of the biggest non-government providers of social services in the UK, and likewise the second-largest charity in the US, the Salvation Army, thrives on IT systems that perform well for people to carry out the mission effectively. Especially for the 104,000 plus employees worldwide and over 26,000 officers (ordained ministers).
About two years back, the western region of the Salvation Army USA normalized on Lotus Notes, scoring myriads of applications since then. But when it became clear that migrating to modern technology was mandatory, the non-profit needed:
a cost-effective and future-proof approach. One that would not need another expensive migration a few years down the road.
an invoice workflow application for its churches. When local churches accept invoices, they are required to sign them off and transfer them to headquarters for payment. This was an urgent need.
The IT group decided to put in place Microsoft Office 365 and SharePoint to modernize its communications infrastructure. Microsoft technologies alone, however, did not afford the low-cost flexibility for formulating future applications. For example, applications that are SharePoint-based demanded too much rework whenever Microsoft issued a new version.
Salvation Army western region also employed the use of an accounting scheme from a smaller vendor, which required customization in order to blend workflows.
Microsoft technologies, by themselves, did not support the business for a cost-effective means to develop applications. One which would meet the diverse needs of the people it served. Hence, the Salvation Army set to AgilePoint to join a low-code and low-maintenance applications development solution to its digital transformation. They desired
something that would utilize and extend SharePoint, Office 365, and Microsoft SQL standards, as well as other applications like Salesforce.
to develop workflows that merged with various other applications, including on-premises apps and cloud-based ones.
to empower non-technical people to build applications (one of the team's most important priorities).
the citizen developers to support the organization decrease the development cost and its applications maintenance while simplifying its application portfolio.
"AgilePoint afforded us a part of the project we could undertake as a team," said David Brown, director of applications. "Numerous times, we have developed the solid answer in AgilePoint. The option would have been to go the traditional development route, even on the Office 365 platform."
Software development director at The Salvation Army's western region, Karl Larsson, added, "They handle all the common challenges, releasing us to analyze those things novel to The Salvation Army." This has been a source of empowerment for the team to grab more difficult applications right out of the gate.
The first citizen developer gotten by the team was Jonathan Funk. And he was initially employed as a helpdesk professional. "When we advanced with this low-code platform, we chose Jonathan as a developer with no prior training or formal education as a developer," Brown said. "He was exceptional at his function, but he savored automating his duties to improve his productivity."
One of the strengths of low-code platforms like AgilePoint is encouraging citizen developers. And this also provides capabilities for professional developers.
"The process of creating apps on AgilePoint has enabled me to be more focused and more skilled, I can leverage them as the one interface to work with other key technologies. They have moved me from creating a few apps a year to dozens. It has realized our goal of accelerated development." Jonathan Funk Citizen Developer at The Salvation Army.
AgilePoint solved the problem of employees scattered around the region using corporate credit cards without requiring a complete rework of an Angular app that the team developed prior but without workflow.
"They were in the mix because we wanted to have a repeatable process for handling corporate credit cards, including enabling users to sign off on expenses," Larsson explained.
"It is likely that we could use 70% of the code and modify it into a credit card approval system that permitted workflow with AgilePoint." When the team compared their cost versus hiring a third-party developer to custom code the credit card reimbursement workflow on SharePoint, they found a substantial difference in cost. "We're getting dividends for our AgilePoint investment," Brown added.
Costs were only manageable.Since the Salvation Army decided to license AgilePoint by shared concurrent seats, not by how many named users access the application,
"Deploying apps to all our 6,000-user base with a small number of concurrent licensed users, without buying 6,000 licenses is our current reality," Brown explained.
But the benefits were seen beyond simple savings.
The organization could illustrate how citizen developers and skillful developers could work in parallel to achieve high-level workflow-based apps with front ends for both internal and external consumption.
As they ramped up, these small teams were able to build new applications at an accelerating scale, without the maintenance of the developed applications lagging. This low-maintenance viewpoint is a primary benefit of AgilePoint's uncommon low-code approach, as it assists organizations to prevent the legacy problem.
"For the majority of our applications, we have felt a 70-80% decrease in our application development lifecycle," Brown said. The cost savings was not implying that the organization made a low budget for application development. Instead, the number of applications they were planning to create doubled.
The Salvation Army has also future-proofed its technology (by using AgilePoint). For example, for the event where the organization migrates or expands to another cloud platform down the road, they will only need to reconfigure existing applications, not perform a costly complete rebuild!