Moves to personalize learning in higher education
The quality of a higher education institution is measured by the success of its students. Many institutions are now embracing the fact that every student is different and in order to give the maximum chance for each student to reach their very best, there is a need to personalize the learning experience. To reach this goal, traditional methods of delivering educational services should be supplemented according to each student's personal needs. The use of CRM to personalize learning is the most innovative solution to date. Any higher education institution can easily implement a CRM system for an improved student learning experience.
Student tracking
Managing student learning outcomes and tracking their progress is a very costly and time-consuming exercise when done manually. Many recourses are required to perform it accurately and as such, many institutions often neglect this exercise and as a result, student success is compromised. Salesforce developed CRM for higher education institutions so student tracking can be automated, thereby reducing the financial burden and resources required for it. To personalize learning in higher education, there is a need for effective tracking of student learning outcomes and Salesforce for Higher Education and Higher Education Data Architecture (HEDA) solution has been instrumental in affecting change in that department. Arizona State University (ASU) showcased data to prove that in "recruiting initiatives, ASU migrated 14 of its colleges and schools to Salesforce, where over 1.1 million leads are actively managed."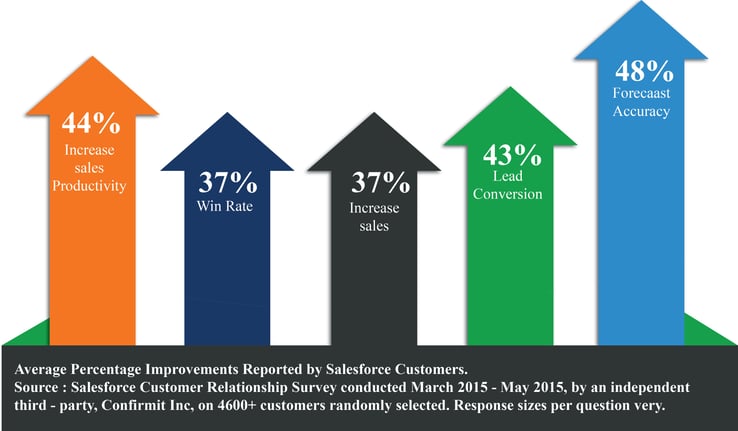 Outcome of CRM: Emphasizing the customer
The University of Texas partnered with Salesforce to develop a custom CRM based system that could be used to build learning relationships within the university. The system was built to improve and replace an old learning system that was already in place. The result was an improved learning experience for the students, academic staff, university administration and the alumni.
Student-Advisor engagements
Another effective way to personalize learning in higher education is to use CRM platforms to build personalized student-advisor engagements. Salesforce developed a CRM-based mobile application called Advisor Link that provides an effective connection between students and their academic advisors. This link makes it possible for the student to seek support at any time regardless of the location. On the other hand, student advisors will have access to the student's records and progress, allowing them to issue advice and recommendations at any given time. Data from Pardot shows "from 2012 to 2016, the group experienced growth of more than 30%, with its Swiss student campuses now full to capacity." Salesforce for Higher Education and Higher Education Data Architecture (HEDA) helps transform the student journey and drive student success.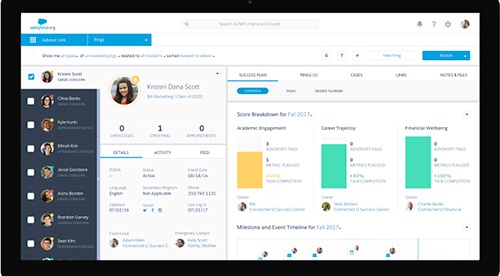 A screenshot of Advisor Link from Salesforce depicting a client from the Education sector
Innovative collaboration opportunities
It is proven that some students perform best when they are part of a collaboration. Therefore, to personalize learning, it is imperative that institutions provide an environment that fosters the maximum collaboration opportunities possible. Through CRM systems, it is possible to build virtual collaboration spaces that students can access anytime from any location. Such zones can open up opportunities for students to interact and form partnerships that can help them find success in their academic journeys.
Coordinated Student support
Practically, it is a waste of time and resources to track students without being able to give them the support they need. In higher education, personalized learning through collaborative and coordinated support is needed in order to get students to perform at the highest possible level. In order to personalize learning in higher education, there is a need for improved coordination when rendering student support. Such collaborative efforts to help students can easily be archived by the use of a CRM system. Various lecturers and course advisors can coordinate their support and recommendations through a CRM system and help students realize their academic objectives. Achieve a seamless, personalised experience to foster sense of belonging and affinity using Salesforce Higher Education Data Architecture (HEDA).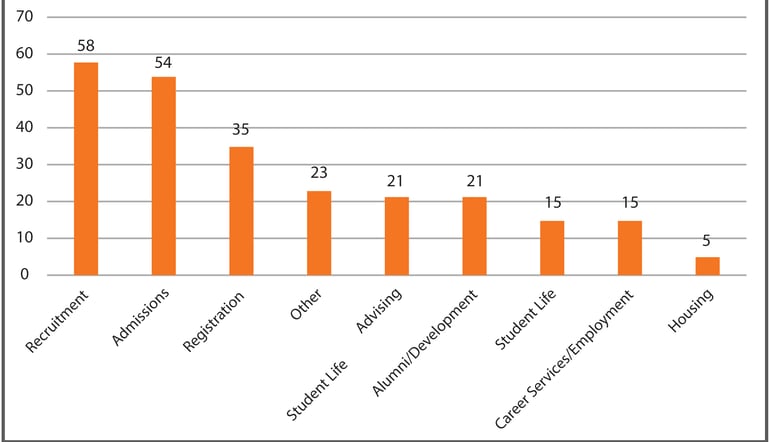 Data chart showing the use of CRM by departments
The way to future of learning
Personalized learning is now a widely discussed topic in the education sector. Many ways have been discussed on how best to personalize learning in higher education, and CRM-based solutions are providing the leading solutions with excellent results. The best way to help students achieve their academic goals is to provide personalized support and highly interactive collaboration structures. Marian University has seen a 50% increase in survey responses since deploying this new communication method.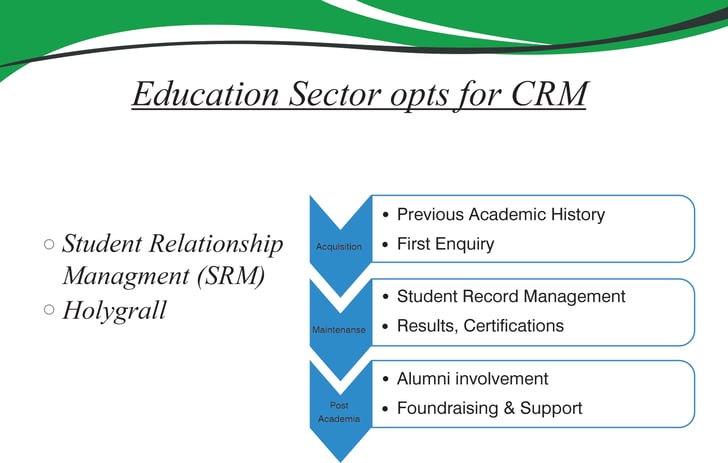 The benefits of CRM in education – The complete picture
With real-time reports and analytics, data available in one place, available at any time, you can expand your reach and uncover new opportunities with analytics through the power of Salesforce Education Cloud and HEDA. Not only this, but you can personalise the learning experience for your students while gaining loyalty and maintaining satisfaction. Need help with your CRM strategy? Contact our consultants and we will work with you to devise the perfect strategy, approach, and plan that will work with your budget and current infrastructure.