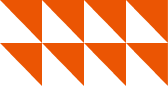 Sonos Scales Customers Experience Using Salesforce
Sonos is an American Company founded in 2002, the company is the manufacturer and developer of multi-room wireless home audio products which gives users access to a wide variety of contents they want allows them to control it however they like and from wherever they choose. The company's business hit the rock when the COVID-19 pandemic graced the earth's air space rendering so many brick-and-mortar business handicaps, Sonos was no exception as they struggled to meet up with its customers as they have lost its traditional path to consumers owing to the negative consequences of the pandemic that pushed everyone indoor. They had to find a solution to this challenge else they will be out of business for God knows how long, e-commerce and digital automation was the only possible way out.
The CEO at Sonos and his team turned to Salesforce Customer 360 to scale their customer relationship and accelerate their revenue. Sonos leveraged Salesforce software to reach its set out goals.
Salesforce 360 all in one software made it possible for Sonos to connect with shoppers anytime, anywhere. Before the outbreak of the pandemic, Sonos focused on making improvements to its D2C e-commerce sales via its website. Shortly after this plan saw the daylight, an unplanned influx of e-commerce during quarantining ( with minimal time to prepare) pushed the company to speed up its plans. With no physical store retailer partners open to trade Sonos products during the initial days of the pandemic, the company turned to Salesforce 360 to help bolster customers' experience. With Salesforce digital software comprising centralized data and a 360-degree view of customers in place, Sonos was able to address the myriads of B2C transactions effortlessly, the ease of digital connections across every touchpoint, no matter which department customers came in contact with was an awesome experience for Sonos. Also, by scaling both marketing and digital commerce, the company could send messages and advise customers on changes or delays relating to shopping carts to set the right expectations with delivery estimates. The result was a staggering 84% increase in e-commerce growth year on year.
In addition to the company's B2C commerce presence, Sonos equally manages a digital B2B storefront for midsize and small dealers. Just like consumers, business customers often have questions to ask. To continue managing global dealer and installer relationships with seamless service, Using Salesforce, Sonos set up a B2B community that houses everything from knowledge articles to podcasts which has been beneficial in managing global dealer and installations relationships, this also acts as the main source of information for business customers.
Sonos scales service using Salesforce to meet customer changing needs. In line with the dramatic increase in D2C, Sonos equally witnessed increased service requests, having in place a digital service strategy together with a single source of truth, it was easy for Sonos to scale these increased requests by complementing agents' productivity with Salesforce AI and automated tools. For customers who prefer to audio live chat for support, Sonos deployed a voice tool to deliver at the same level intelligence and personalisation with a phone, this caused the call resolution speed to increase at 10% faster. Also coupled with a flexible user community of knowledge articles, customers could also leverage self-service for quicker answers.
Salesforce Service Cloud; this singular feature of Salesforce incorporates centralized data which has helped Sonos employees work smarter and better. Salesforce automated workflows came in handy in time management, onboarding of new agents quickly by incorporating different processes and teams into one seamless workflow, this allows employees to attend to customers faster. Also, customer service managers can predict service demand and build omnichannel capacity plans in real-time with AI, ensuring proper staffing to deliver the best possible service.
Salesforce Data-first digital marketing: to sell to consumers directly, communicating one-on-one with the customers is critical. But the company's interest isn't just about creating one-time customers. Salesforce Data-first digital marketing allows Sonos to create personalized customer journeys targeted at login patterns, shopping cart abandonment behaviour, and other usage data to create loyalty that resulting in repeated purchases.