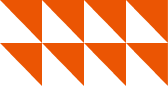 How United Capital Redefined Financial Services With Salesforce
Salesforce in Financial Services
Founded in 2005, United Capital wants to improve lives by enabling people to focus on their life rather than worry about their wealth.
With nearly 600 employees managing assets of $15-billion for more than 25,000 clients United Capital wanted to:
Enable its advisors to spend more time with clients
Distinguish itself as a financial life management company
Remain competitive in a marketplace where robo-investing is encroaching on traditional advisory firms
Growth and acquisition meant limitations in United Capital's CRM system were being exposed. New technology was needed.
A shared commitment to making things easier, faster and simpler and Salesforce's flexibility to scale while being customizable made it the obvious choice.
Potential clients start with an online quiz integrated with an app built with Salesforce App Cloud. Once their financial mindset is established relevant communications are built around this.
Advisors collaborate through Chatter where they share strategies and ideas for helping clients.
Within two years 43,000 potential clients completed the Money Mind®analyzer enabling United Capital to target more people, grow and become more agile. United Capital redefined financial services with Salesforce, streamlining:
Onboarding process
Data migration
Inter office communication
Systems integration
Salesforce enabled United Capital to grow its customer engagement capabilities:
Upgrading its tools – Honest Conversation® is now an iPad experience linked to a client's Salesforce profile
Deep insights mean uniquely personalized financial plans are developed
Advisors, relieved of administrative burdens can spend more time with clients
Advisors connect and engage clients more deeply, empowering them to achieve their financial goals
Chatter has helped:
'Shrink the company' keeping82 offices and 600 staff connected
Save time
United Capital to focus on what really matters to the business: its customers
United Capital has been an ally in Salesforce's development of Financial Services Cloud using Salesforce Lightning to create a more intuitive and engaging experience for financial advisors.
The Guidebook incorporates all conversations and outcomes and stated goals are regularly reviewed. With Salesforce, this is evolving into GuideCentre, a holistic financial life app, fully mobile, putting clients in control of their everyday and long-term financial planning.