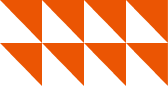 How AES International Increases Profits By 100% With HubSpot
HubSpot in Financial Services
AES International exists to share knowledge to help its clients make better decisions with their money. The UAE-based B2C financial services firm employs its own fiduciaries providing information directly to its clients rather than through brokers.
The main issue being faced by the small marketing department was a lack of high quality lead generation.
With minimal staff the marketing team wanted to move beyond a reliance on outbound marketing (cold calling, flyers, events) and improve the integration of its inbound marketing, which at the time was a collection of disconnected digital tools, to generate more leads.
AES started using HubSpot's easy interface in May 2014 on the recommendation of a new hire. The rest of the organization was asked for blog post ideas and landing pages they thought that prospects would find useful; optimized content was developed around these for SEO purposes.
Marketing automation and integrated tools from HubSpot provide customer insights and time-savings for the team and beyond:
Smart Forms are used to cumulatively build up a profile of each lead for better relationships
Social Inbox is used by marketing to ensure consistent brand interaction across social media channels
Workflows in the form of automated emails give the impression of 24/7 responsiveness
Lists enable segmentation, filtering and testing to improve response rates
Finding success in these areas AES moved its entire website to HubSpot CMS, removing guesswork and improving inbound marketing further by providing insight into what works and transparency into what doesn't.
Greater buy in was achieved as financial staff:
Saw that they were being relieved of 'non-productive' work
Were provided with business leads by the marketing department
Had better client conversations because of information gathered by Smart Form
The entire business plan at AES is now built around the marketing department and AES has seen:
100% increase in profits
7.5x increase in leads generated through inbound marketing
Traffic increase 10x (1,500 to 15,000 visitors/month)
Monthly blog visits increase 28x (200 to 5,651)
AES won "Best Global Adviser Firm in 2016" due to its distinctive approach based on financial education and expertise.