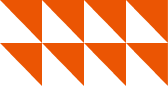 How SimCorp Leveraged Customer Insights To Increase Sales With Pardot
Pardot Salesforce in Financial Services
SimCorp Dimension®, a scalable integrated investment management solution, manages $19-trillion of assets globally. Lack of integration between SimCorp's own CMS, email and social channels was however making the achievement of strong brand awareness difficult.
SimCorp's marketing team needed to reach the right people with the right digital content and the right time to build the trusted reputation required to support sales growth.
With no idea of how potential customers were engaging with the brand their website and email content was based on outbound principals rather than being led by customer interests.
In response to these challenges SimCorp introduced Pardot, a marketing automation solution from Salesforce.
The company was already using Sales Cloud which meant a seamless integration with great functionality.
With Pardot, form completion, whitepaper downloads and event registrations become sales leads which are sent a personalized triggered email.
A personalized approach, incorporating dynamic content relating to interests, roles and location, is used for communicating with active prospects rather than the 'one size fits all' regular newsletter SimCorp's marketing team used to send.
This resulted in more opportunities and better lead development for SimCorp, helping it to achieve its business growth goals. The company can now:
Be more proactive and personal
Nurture more prospects and pursue more sales
Target and engage with people who want to hear from them
Send relevant messages which has increased their click through rates
Generate more digital leads
Make more informed decisions about prospective customers
Integration with Sales Cloud means improved partnership between marketing and sales in creating and meeting demand:
Only the strongest leads are followed up by sales
Sales can accept/reject automated email prompts for qualified prospects
Sales can contact strong leads with information required to have a relevant conversation
Leads that need more nurturing are sent back to marketing for further development
A more personalized approach using Pardot has given SimCorp's business and brand the boost they needed to increase sales opportunities online.
The company is now looking at progressive profiling for its online forms and social media as part of its ongoing commitment to personalization