Three Phases of Cetrix Go Beyond

Design Phase
Discovery and Planning
Begins by learning about the existing processes.
Adapt and customize following the best practices of HubSpot and Salesforce.
Process nodes on the elements of your marketing strategy will have the most significant and most actionable effects on revenue.
Partner on a unique plan built from the ground up to maximize effectiveness.
Application integration is just a part of a holistic and purpose-built solution.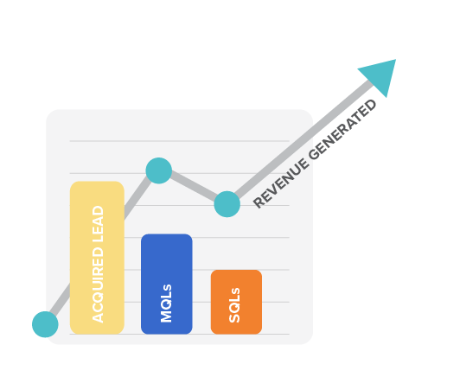 Build and Scale Phase
Implementation and Workflow Automation
Actual implementation, including Apex coding and the definition of rules on the Salesforce side
Workflow automation and lead scoring on the Hubspot side
Utilization of custom and state of the art integration tools and APIs

Rules are created to automate a multitude of tasks on the side of the marketing team, to take a qualified lead effectively through the funnel, in an efficient manner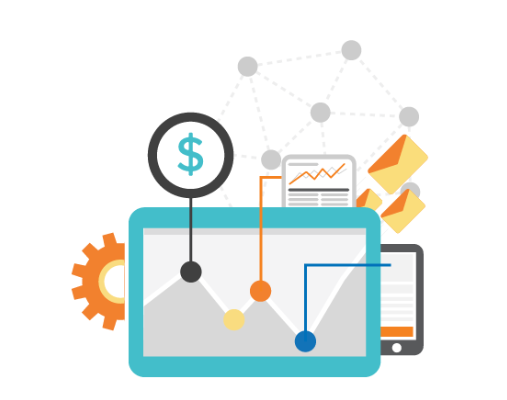 Process Optimization Phase
KPI's, Reporting, Assessment, and Analytics
Key performance indicators, reporting tools, and analytics are all implemented.
A full inventory on your collaborations and business processes is initiated to allow your team leaders and management to make the best decisions possible made possible through new insights
The intelligence is aggregated in an easy to understand format, easily showing where you've been, where you're at today, and where your business is trending for the future.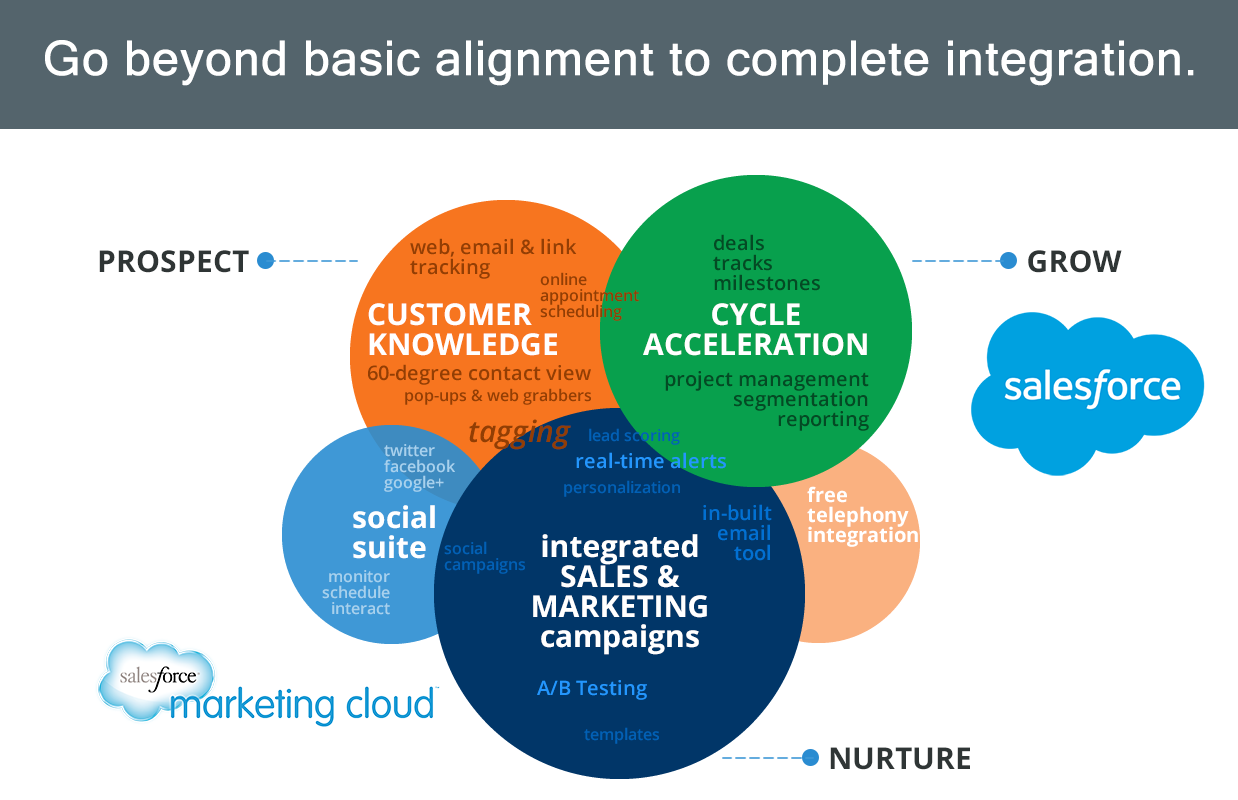 38%
higher win rates after alignment
28%
more opportunities after automation
25-Day
Shorter Sales Cycyle
128%
marketing-influenced revenue increase
Turbocharge Your B2B Sales And Marketing Alignment
The Ideal Solution:
Pipeline Marketing + Smarketing + Analytics
Our solution enables your sales and marketing teams' to focus on identifying their best opportunities, virtually impossible if you haven't created an integrated application environment for your organization. Unfortunately, current out of the box solutions only "map and sync" data between the two platforms won't suffice. We offer a custom methodology that provides an infrastructure on which to streamline both platforms to their full capacity. Some of these benefits include:
Improving the customer experience by responding to customer requests and behaviors in real time.
Providing sales teams with better-qualified leads
Sales teams will be able to respond to leads more quickly, engaging customers more effectively, and putting the company ahead of their competition.
What is Smarketing?
Smarketing (sometimes referred to as s-marketing or SMarketing) is the process of integrating sales and marketing efforts within an organization. B2B Smarketing is bringing a sales team into alignment with a marketing team, forming a sales and marketing ("Smarketing") team with common goals and identified opportunities. This is achieved through frequent communication, the establishment of mutually integrated roles, and accountabilities shared by all teams.